I normally shun young reds unless for academic tasting. For meals, I go for wines with at least a bit of maturity; but, a recent experience during a recent trip to Tuscany just might change that. During dinner at
Ristorante Cibrèo
(Florence) on Tuesday, the 5th June 2018, I asked the sommelier about two '95 IGTs on the wine list. She gave me information thereon, then recommended to go with my main course of...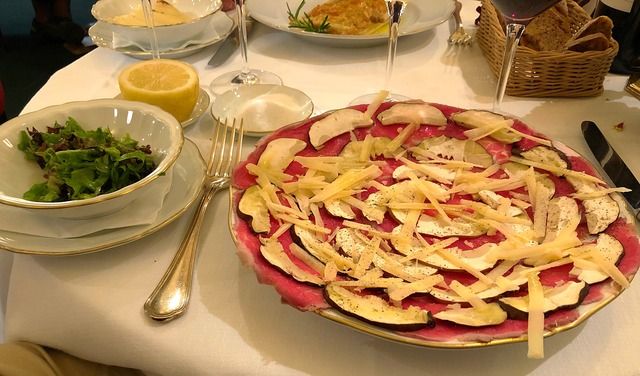 ...a night's special Chianina Carpaccio with Fresh Mushrooms...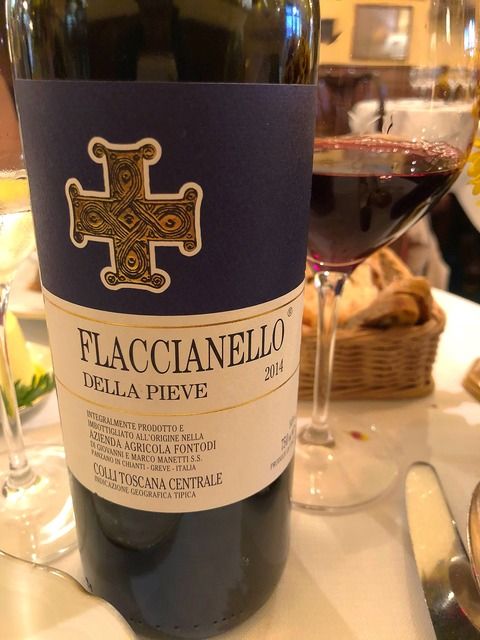 ...the very young (and materially less costly) 2014 Fontodi Flaccianello Della Pieve. I told her I prefer aged reds; but she gently urged me to try this out instead - saying she prefers aged reds herself; but that this is an exception. I decided to follow her advice, and I'm very glad I did.
I found it to be an irresistibly lovely young wine. After time in the glass, it opened up and presented clean, fresh, vibrant berries with notable purity and neat lines. Slightly over medium-bodied, nicely rounded/ripe tannins. Very smooth. A joy to drink. My wife loved it too. Excellent stuff. Days later, while wandering around the old part of San Gimignano, I happened across a wine shop with only one bottle of this for sale (moderately priced at 70€). Without hesitation, I bought it to bring back to Manila. Around 2 days later, back in Manila, I bought a couple of the 2013 vintage from Premium Wine Exchange. I've yet to try the 2013; but I plan to do so soon. I learned something new, and that's always good.