No Sunday lunch at my in-laws' last week, the 24th June 2012. Since Lorenzo begged off because of homework and Joaqi wanted to take one of his dogs to Pets' Day Out at the ATC, just Catha, Mauro, and I went to Makati for lunch. Catha had wanted to go to Ukokkei Ramen Ron, but it was closed when we got there. Thus, we just went a little further down Pasay Road to
Tsukiji
.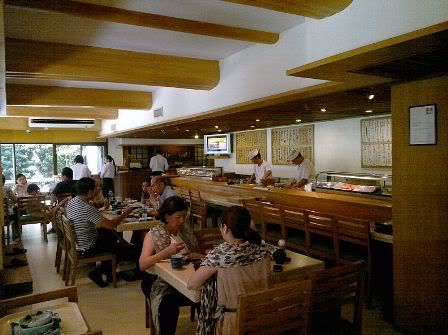 For the three of us, by way of Sashimi: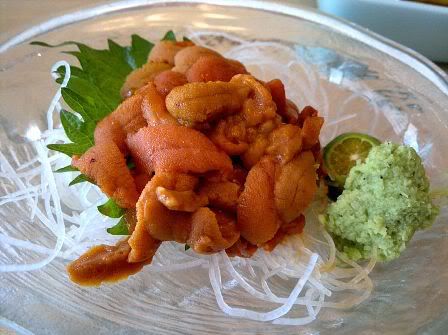 Uni (Sea Urchin) - flown in from Japan Friday night, but still very nice.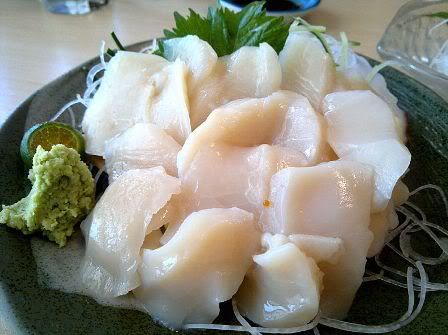 Hotate (Scallops) - these were enormous! I had ordered Mirugai (Geoduck) but they were sold out.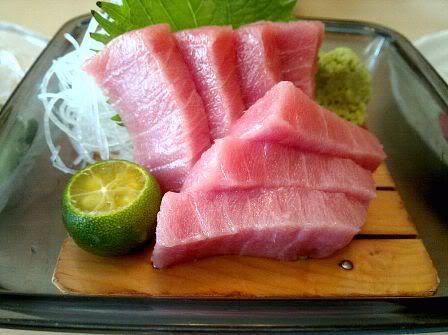 Hon-Toro (Fatty Bluefin Tuna Belly) - superb as usual.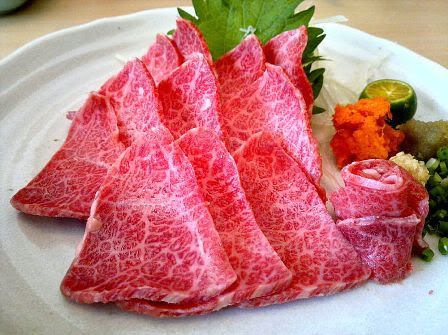 Ohmi Wagyu - also great as usual.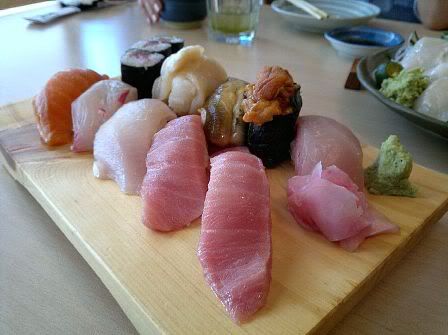 Tokujo Nigiri Platter for the sushi course.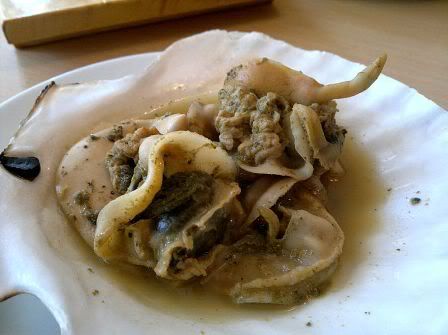 Scallop "Guts" on the halfshell.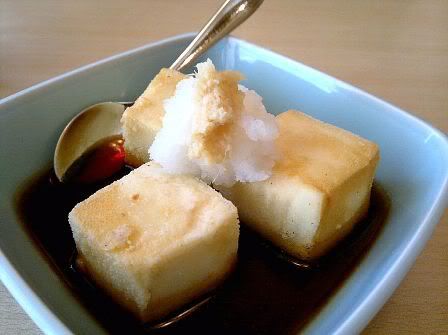 Catha always has to have Agedashi Tofu at Japanese restaurants...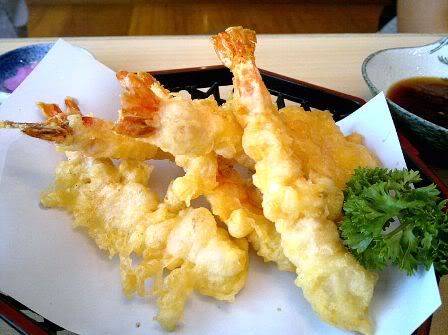 ...just like I always have to have Ebi Tempura.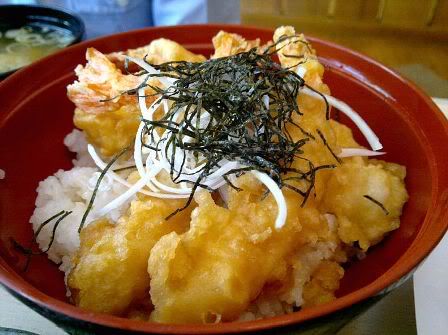 Catha also got an order of Tempura Donburi (a.k.a., tendon).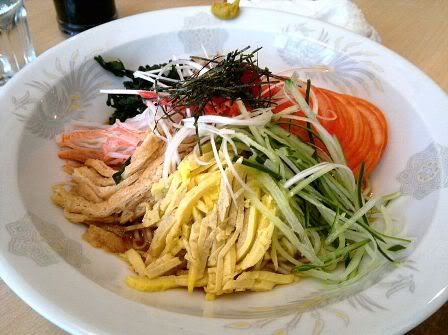 A bowl each for Mauro & I of Hiyashi Ramen.
No alcohol that lunch as I was easing off from all the wines and single malt from Aaron's recent birthday dinner at Mamou, and, craft beers with Swiss-German cuisine at Appenzeller the night before. Until the next!