Regular readers know I and my friends frequent Jim's
Global Beer Exchange Bottle Shop
(Ground Floor, Tritan Ventures Bldg., Paseo de Magallanes Complex, Magallanes, Makati City) for craft beer fixes, especially on Thursdays. Lately, however, ever since Jim completed his bartending course at the ABC Bartending School in NYC, I've also been going there for cocktails.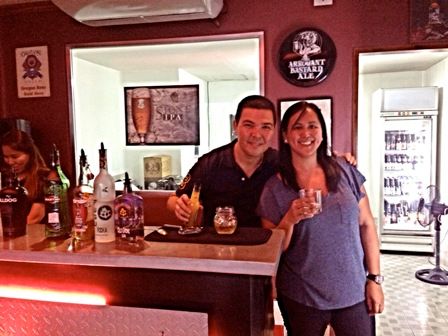 Jim with Bubu Andres, 10th July 2013.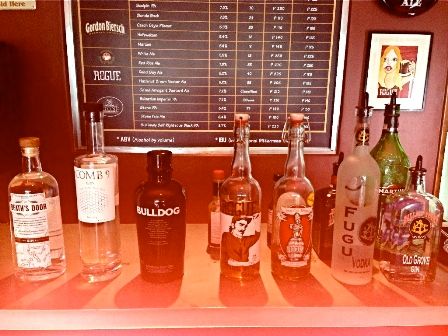 All cocktails are made only with the finest, personally selected craft spirits...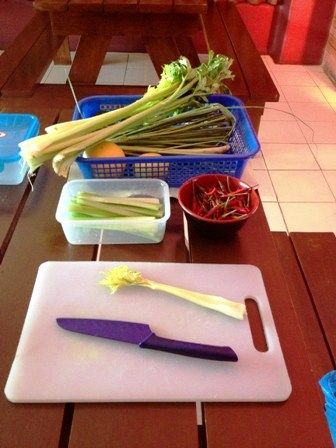 ...and fresh from the market ingredients.
Wednesdays are now cocktails nights at Jim's, featuring many mixed drinks made from craft spirits. It's been going on for three weeks now, and I've been there every single Wednesday since it started.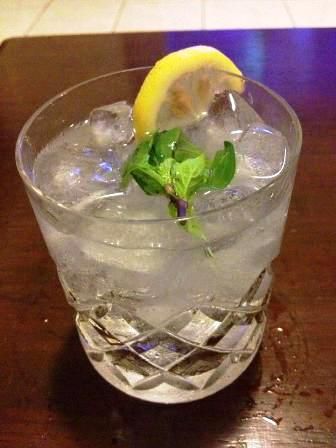 The house's signature "Jim Tonic".
The early birds of opening night.
Though Wednesday evenings are specially for mixed drinks, it is business as usual for all of Jim's other product lines. This past Wednesday, the 24th July 2013, Catha dropped me off, and, while there, picked up a bottle of
Kiuchi Brewery Ibaraki Junmaishu Saké
for her Japanese dinner that night.
I myself usually start off with a craft beer and move on to the harder stuff after. This past Wednesday, I got a sneak peak at Jim's new line of New Zealand craft ales, namely, the
Yeastie Boys Gunnamatta Tea Leaf India Pale Ale
-
a lightish, amiably refreshing, notably smooth IPA with a distinctive, lingering, floral tea leaf finish. Very nice to start off with.
The immediately above-depicted
Moscow Mule
is my usual drink of choice these days. Made from Fugu Vodka, Hitachino Nest Ginger Beer, and Jim's choice of other "kickers", it is refreshing, deceptively amiable, potent, and, therefore, dangerously drinkable. I had a few too many on opening night and, embarrassingly, passed out on one of the tables for an hour or so. Thankfully, neither Tonji nor Sanju posted photos thereof (as far as I know, anyway).
To help stave off a similar precipitate state of decrepitude,
Tierra de España
cheeses and deli products are readily available on-site. One can, of course, also order one's favored bar chow from nearby
Kublai's Rock
with which Jim has a special arrangement (my timeless favorites are the
Chorizo Sisig
& the
Buffalo Chicken Wings
).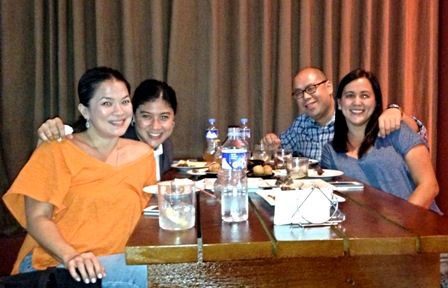 The EO contingent on opening night.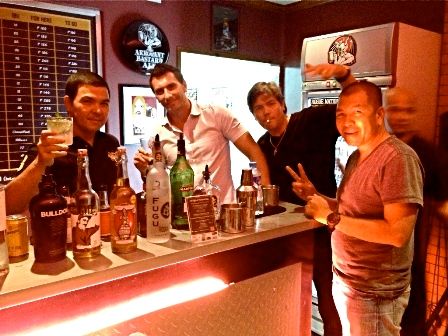 Jim w/ Chris Allison & Dino Araneta.
With tons of great craft beer, craft mixers, tasty bar chow, and friends, it is no wonder I have long been a regular. Check it out, why don't you?
*
Until the next!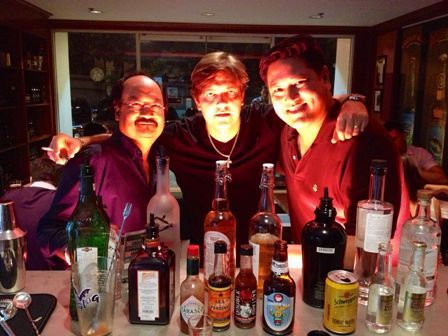 Me, Dino, & the Demonio. Photo by Jim.
*
I have no financial or other interest in Global Beer Exchange or The Bottle Shop - Jim owns it. We are, obviously, good friends, but that is beside the point. I and my friends enjoy his products and hanging around his place - and that's it. I always pay for whatever I purchase and receive no consideration for writing about his products or place. His products speak for themselves and do not need me to do it for them.