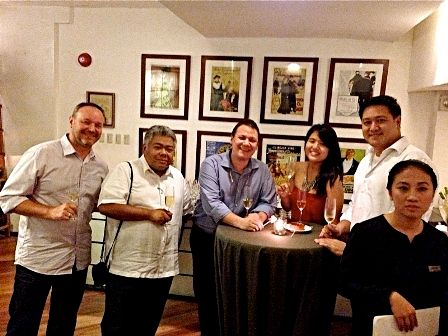 Cyrille, J-Lab, Miguel, Nicole, & Alex
Jo & Aaron with J-Lab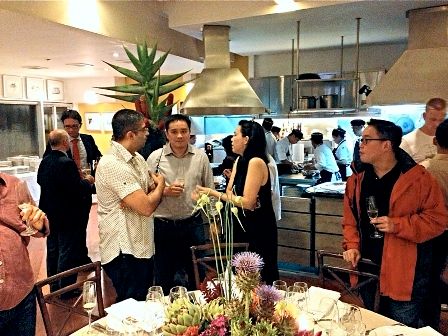 Sanju, Rommel, & Alicia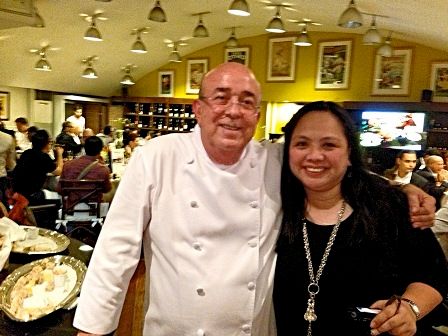 JC with Chowhound Cyrene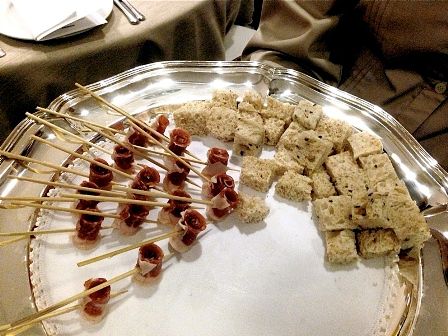 ...
Airesano Jamón de Teruel D.O. Gran Reserva
...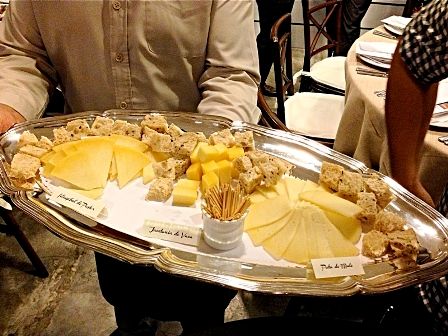 ...and
delicious cheeses from three different provinces:
Idiazábal de Pastor, Jacetania de Vaca, & Pata de Mulo.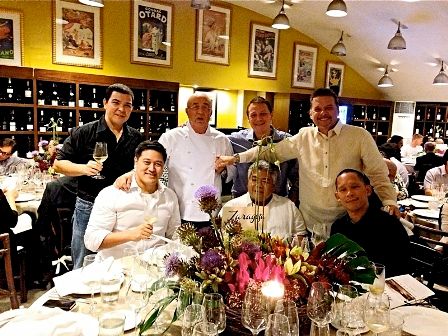 Several of the Usual Suspects attended.
Miguel, Johnny, & Nicole.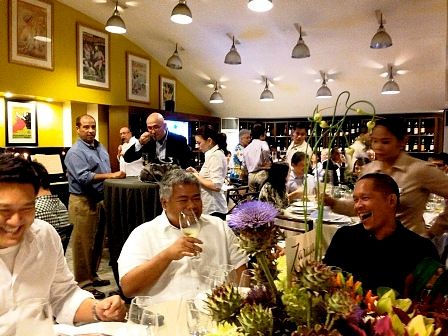 Alex, J-Lab, & Jojo laugh it up.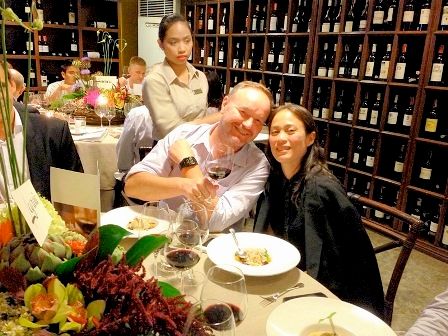 Cyrille & Anna enjoying a night off from their own restaurants.
JC hands-on prepares for the next dish.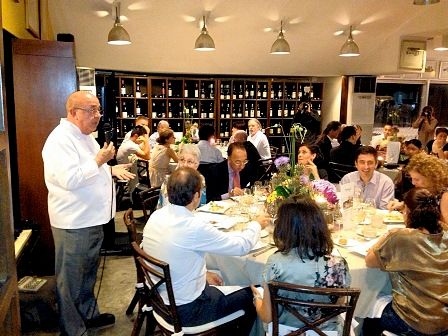 JC passionately explains each dish in great detail.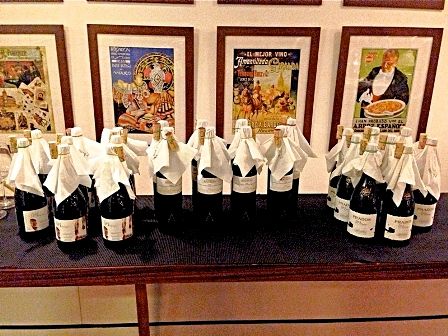 The reds breathing gently since the morning.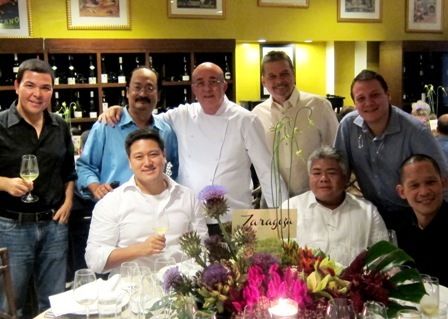 JC with The Usual Suspects (photo by Cyrene de la Rosa)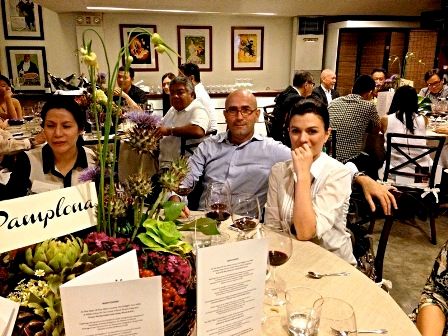 Javi & Lexi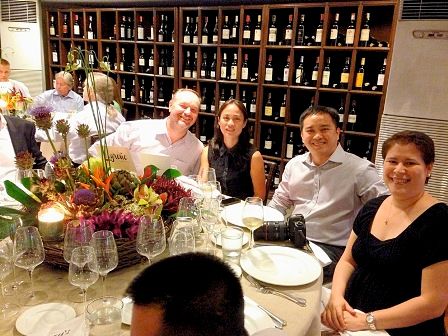 Cyrille & Anna, with Rommel & Cris.
The place was packed for the event.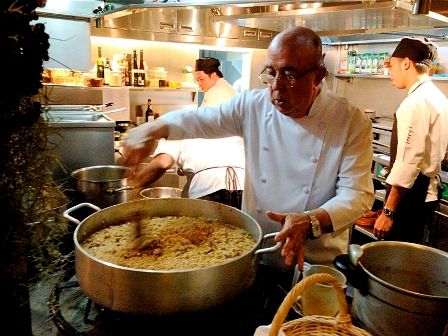 JC back in the kitchen for the next dish.
Pan to plate...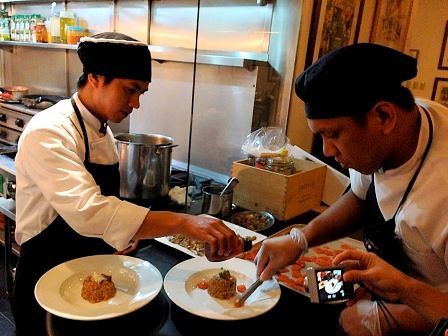 ...finishing touches made...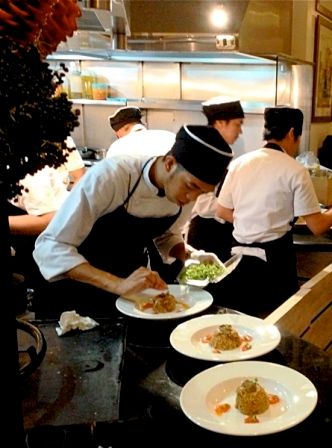 ...by Team de Terry...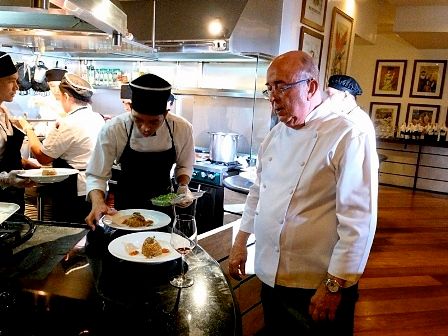 ...always under JC's watchful eyes...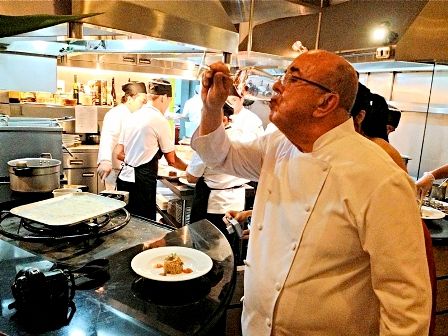 ...and guiding palate for wine pairing.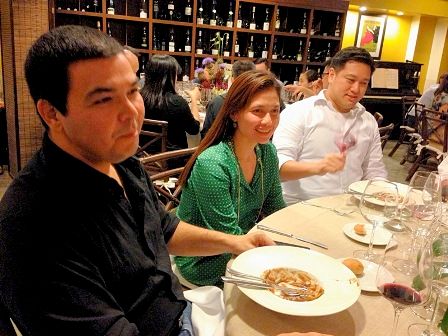 Jim & Alex look like they're about to burst.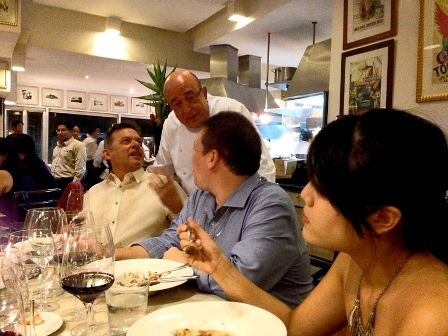 JC chats with Johnny & Migs as Nicole munches on.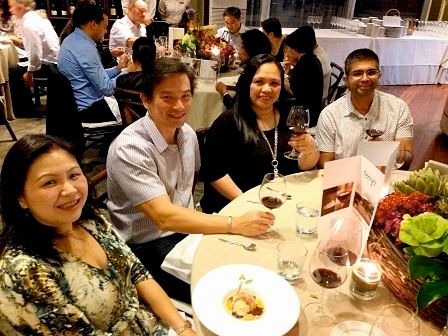 Cyrene & Sanju apparently still in fine form...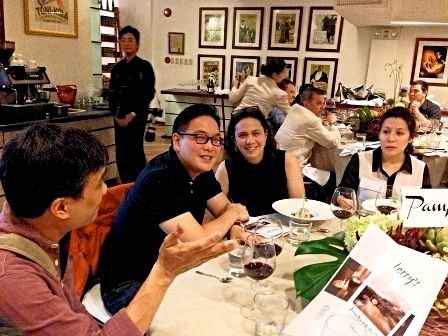 ...as seem Chris and Alicia as well.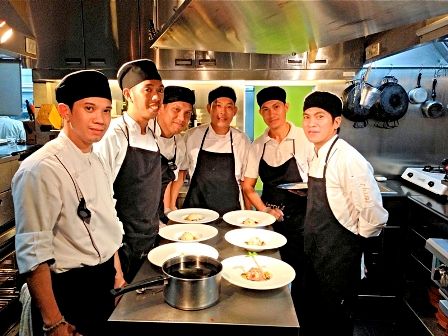 Team de Terry ready to make dessert.
Efficient and precise, like a well-oiled machine.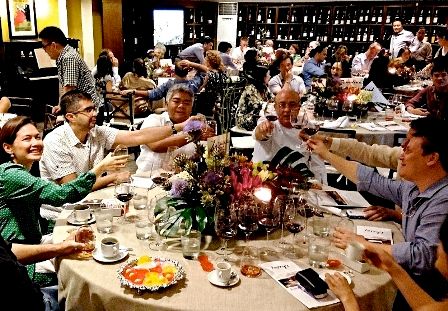 ¡Salud!