There was no Sunday lunch at my in-laws' today, so, as usual, we took the boys out to lunch. My second son wanted to try out Sushi Kappo Kobikicho since he saw my post on the recent Usual Suspects lunch there. Unfortunately, it is closed on Sundays - thus, we went to old reliable
Toki Japanese Fusion & Fine Dining
. We've taken the boys here before, but, this time, they all tried different dishes.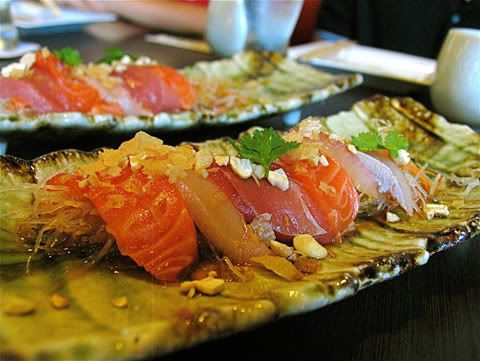 Sanshu Sashimi No Carpaccio Toki Style
Unagi Bou Sushi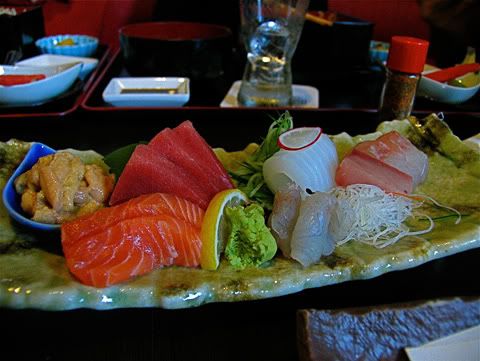 Sashimi Nanasu Moriawase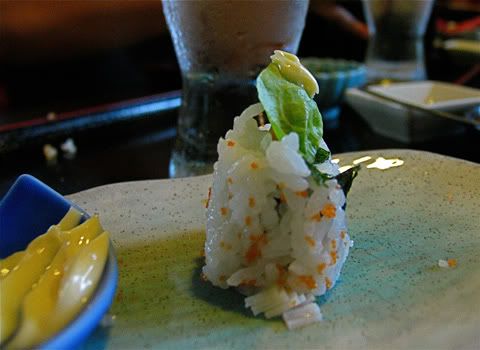 Our youngest ordered a plate of California Roll as well, he took this photo himself.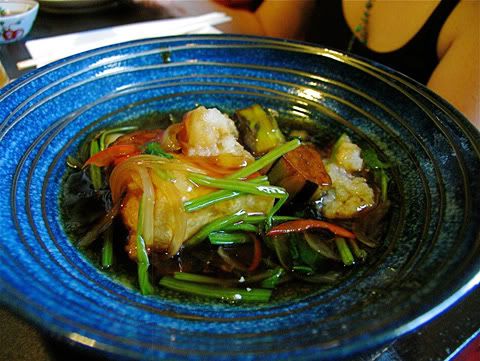 Nasu To Tofu No Agedashi Yasai Ankake
Ebi Tempura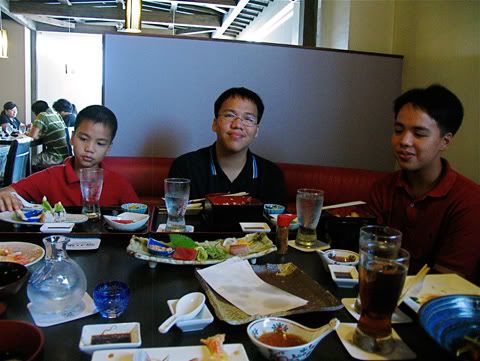 The boys ordered their individual main courses: 2
Una-ju Sets
and 1
Tempura Udon
. I also got an
Osuimono
(Fish and Clam Clear Soup) for me (sorry, no photos). I had the bowl of
Hot Udon
that came with the youngest's Una-ju Set since he didn't want it.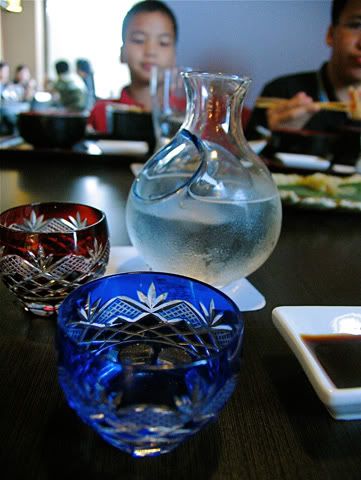 With these I had no wine - well, no wine from grapes anyway. I did have an order of
Kikuhime Yamahai Junmai
- I've had this
at my last Kaiseki dinner at Toki, with the Manila Gentlemen's Club
. Dry, a hint of citrus, with faint undertones of cocoa/carob/toasted rice towards the back. Served cold, it was very pleasant for a hot summer Sunday and as a pairing for all the raw fish dishes as well as the ebi tempura.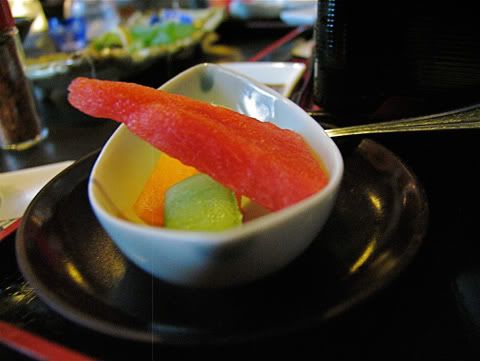 There were a few bowls of fresh fruit for dessert, but I don't think anyone touched them. Nice, relaxing Sunday lunch out with the family.