Tuesday, the 16th April 2013, was Mauro's 20th birthday. We had arrived two days earlier from Paris, and the college boys were already taking (optional) summer classes. Though
we had celebrated a bit in advance at La Tour d'Argent
, we, of course, had to have a little celebration on the day itself. The night before, I had asked Mauro where he wanted to have dinner, and, after 3 weeks in France, he replied that he wanted Spanish food at
Terry's 2º Piso
- so there we went. We were 6 in all: Catha, the 3 boys, and Paula.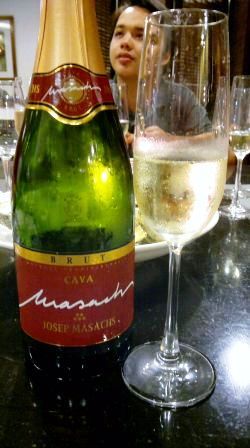 Not having had any time to request any special dishes, we just ordered from the regular menu which has more than enough delights for any occasion. Dear friend JC de Terry was there when we arrived, and immediately sent us a bottle of consistently lively, bright, appetizing, lip-smackingly dry
Josep Masachs Cava Brut
. With this, we offered a toast to the birthday boy. Gracias, JC.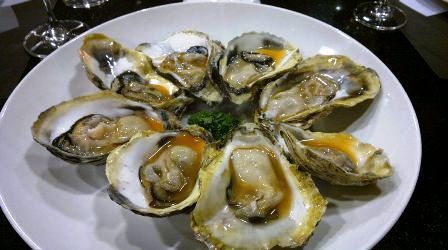 The cava also went perfectly with a platter of Fresh Oysters.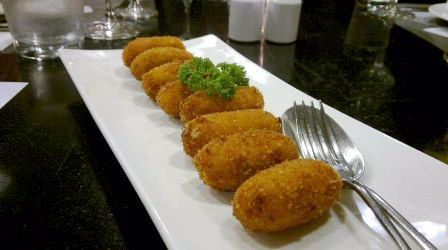 JC also sent us a platter of one of his new dishes: Cochinillo Confit Croquetas. Delicious.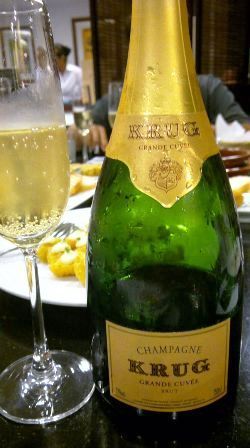 I had also brought along some
Champagne Krug Grande Cuvée
. I've been going through several bottles of these lately, having bought them in HK & Singapore. Having written about this each time recently, there is no need to repeat myself so soon. I will, however, say that I sent a glass of this blind to JC - who immediately identified it was Krug. Though initially tightly-wound being popped-and-poured, with around 30 minutes, more or less, it expanded, opened up, and displayed its heft nicely. I need to buy more bottles of this as I am already running low.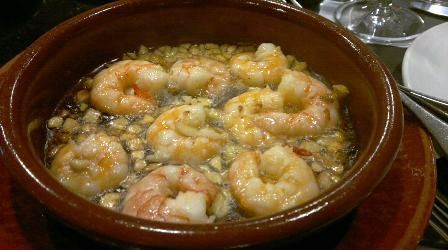 1 of 2 orders of the always excellent Gambas al Ajillo.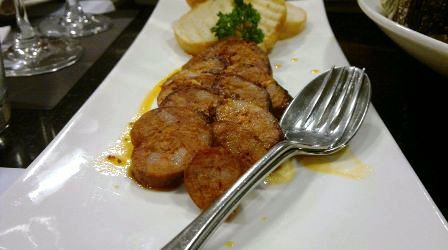 The kids' always have to have the Chorizo on Piggyback (2 orders)...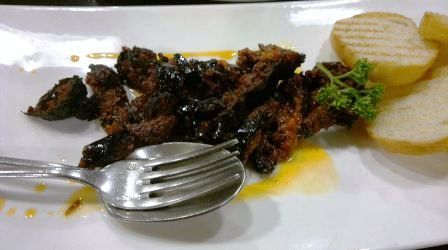 ...as well as the Morcilla on Piggyback (2 orders).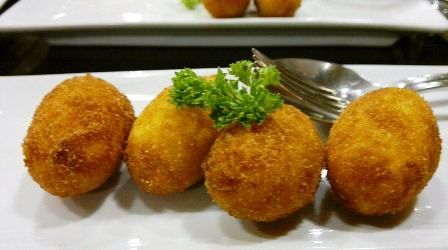 Always have to get lots of the Corquetas de Tres Quesos...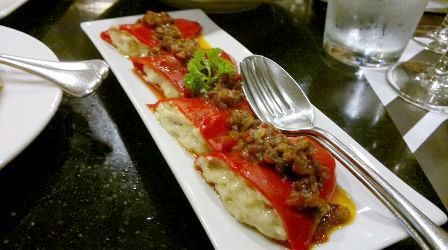 ...and of the Asturian Stuffed Piquillo Peppers too.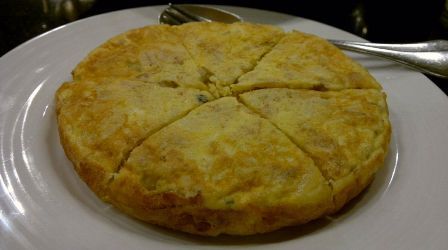 I always order the Tortilla Española (comfort food)...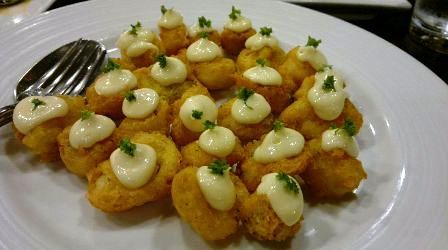 ...just like the Crispy Bacalao is a must for the kids.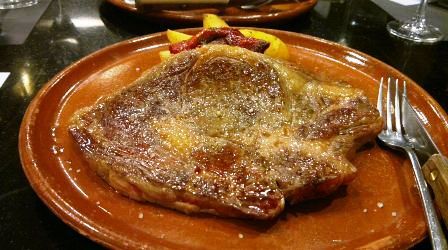 Two orders of Chuleton Vasco - this one rare...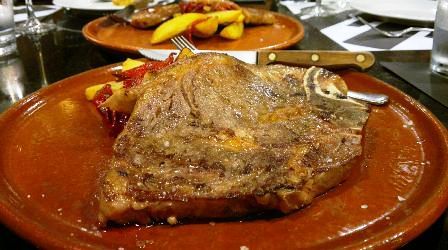 ...this one medium-rare.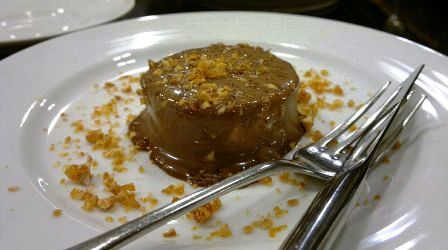 Our usual desserts of Chocolate Marquis (2 orders)...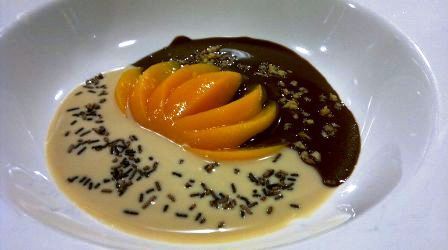 ...Spanish Peaches in Two Sauces...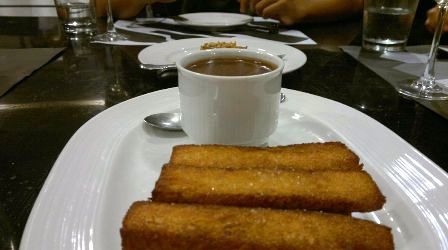 ...and Chocolate con Picatostes.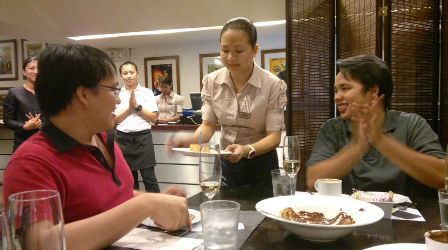 A surprise birthday Tarta Rusa & song from Terry's...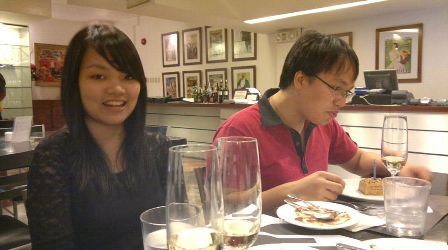 ...was well appreciated.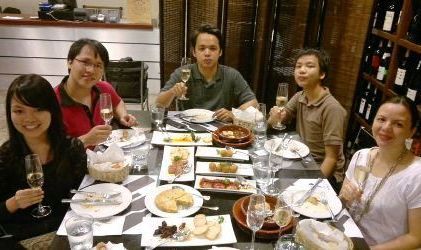 Happy birthday again, Mau! We wish you many, many
happy years ahead.