Our usual family dinner of the 25th December was smaller than usual - just 7 of us as Tad & Chako spent the holidays in Japan, and, Pia, Harry & Suyin couldn't make it to the Philippines this year. As I was too tired to cook, we opted to have dinner at Cyrille & Anna Soenen's
Brasserie CiÇou
(same as last year).
After we settled in and placed our respective orders, Cyrille thoughtfully sent over a couple of platters of complimentary canapés for us to munch on as we waited. With them, we started on the first bottle of clean, pure, minerally, discreetly cold stone and steel touched, somewhat pillowy-fruited 2008 Domaine J-M Brocard Chablis 1er Cru Montée de Tonnerre. The producer is quite competent and pretty reliable. Catha & I actually visited them in Chablis once in the very hot summer of 2006. I liked what I tasted, brought home some bottles, and shared some with Jojo Madrid - who now distributes their wines through his Premium Wine Exchange.
Its appetizing dryness and minerality made for a very nice pairing with the Fresh Oysters; while its bright acid cut and precise fruitiness made it a nice counterpoint for the previously mentioned canapés...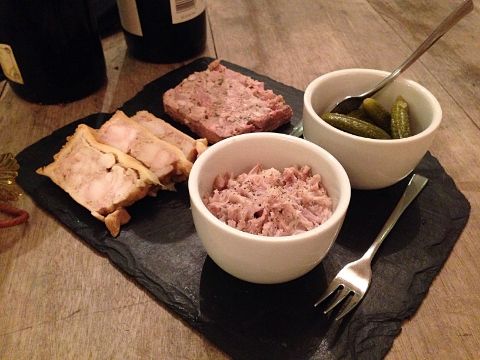 ...and the Assiette de Pâtés as well.
We also tried out a couple of orders of Cyrille's then new luxurious dish of Kouign Amann Tartine of Pork Head Pâté & Seared Duck Foie Gras with Mushrooms and Raisin Chutney - definitely lovely and indulgent. I think it was a season's special, but, they would likely be able to accommodate orders made a couple of/few days ahead of time.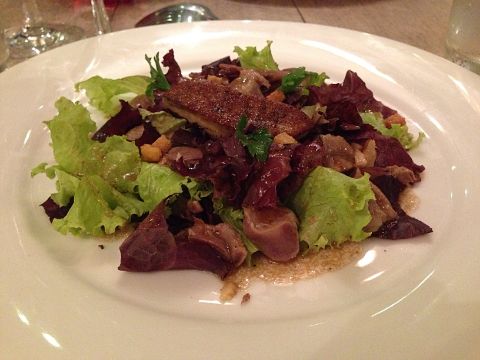 Lorenzo's Salade Périgourdine (para healthy).
Catha's Duck Confit.
A classic Magret de Canard for Reena.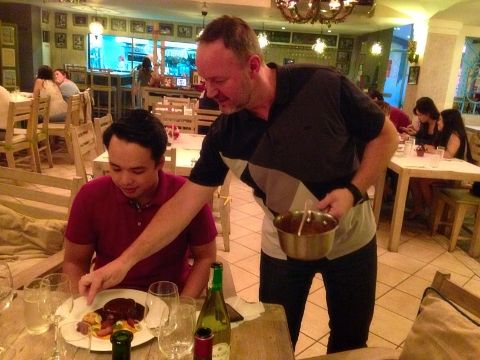 Cyrille deftly finishes...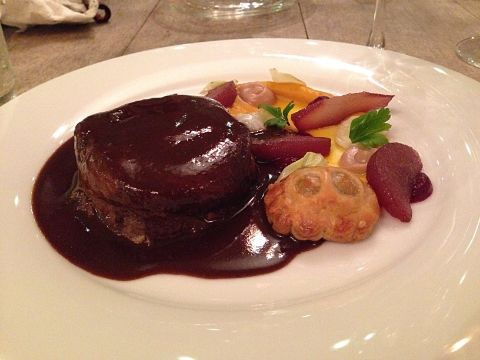 ...Renzo's & Dad's orders of Lièvre à la Royale.
Lorenzo & Cyrille.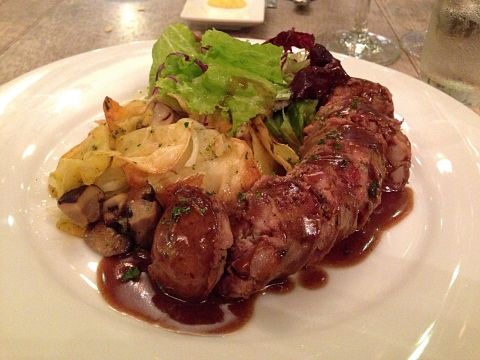 An order each of Duck & Wild Hare Sausage for Mau & Joaqi.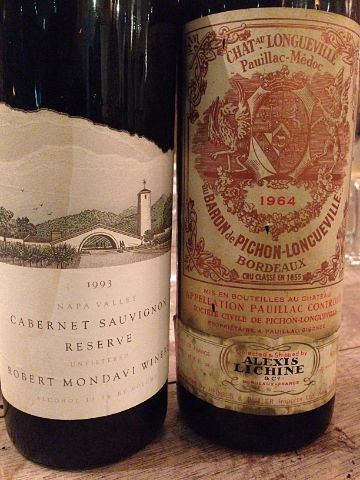 The evening's reds.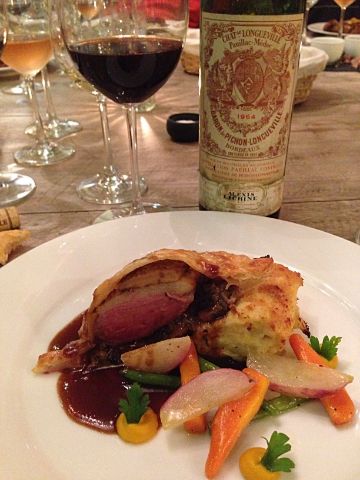 With my Pithiviers of Duck Breast & Foie Gras:
1964 Château Pichon Longueville Baron -A ways from peak, but, after slow-ox in bottle & glass, still quite pleasurable - nicely complex with iron/sanguine notes in the cassis, black cherry, and underlying loam, slight composte, ceps & liquorice. Medium bodied, medium finish. Very mellow and comforting. My dad & Catha quite enjoyed it. I'd not mind buying more of it (n.b., Don't dawdle over this wine as it started to fall a little after an hour-and-a-half from pouring).
1993 Robert Mondavi Napa Valley Cabernet Sauvignon Reserve
-
Still good amount of soft, mellow, deep, dark fruit. Sweetishly ripe, slightly creamy cassis and kirsch with toffee and vanilla bean nuances towards the back. A shade under full bodied. Should be good with rich steak at Mamou.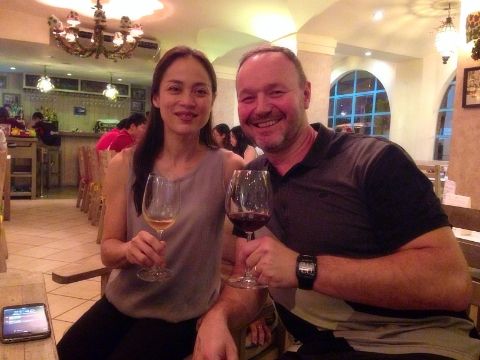 Cyrille & Anna joined us at table, and, later on, their kids too.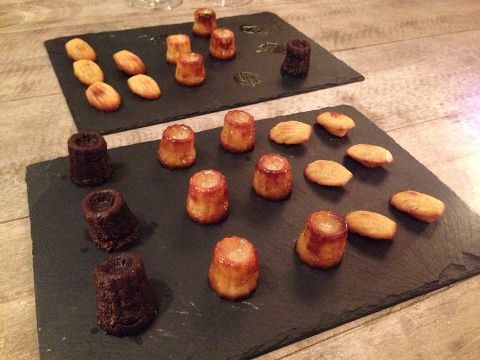 Lots of Mignardises - always a must at Brasserie CiÇou...
...same as their signature Kouign Amann. Always a treat.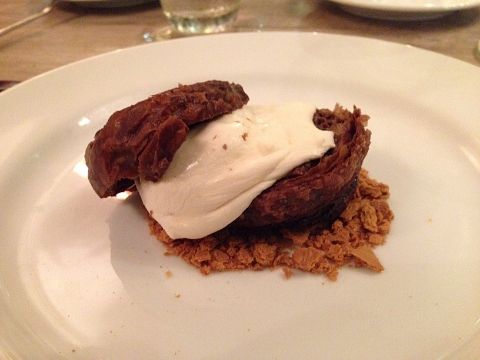 Mau went for the S'mores Kouign Amann.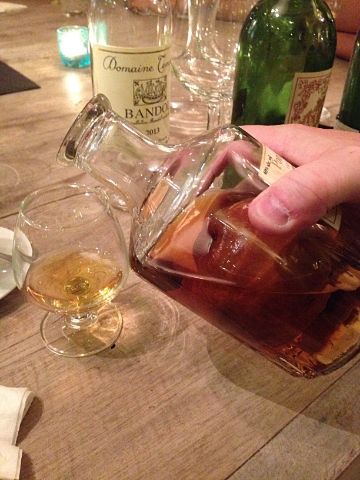 We all chatted on until near midnight over several complimentary pours of Cyrille's special Calvados.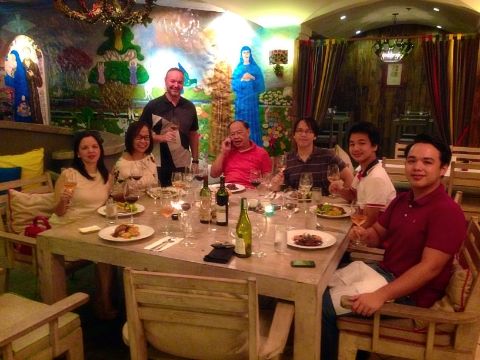 An excellent, relaxed family Christmas dinner - just like last year. As far as I'm concerned, we should continue having Christmas dinners in Brasserie CiÇou in the years to come. Until the next!