We've been having the usual Sunday lunch with the in-laws at home the past couple of weeks since my mom-in-law is in the USA for a ZONTA-related trip. For yesterday, I asked my wife to make some paella. It was a simple but very good lunch. I opened some rosado to go with it.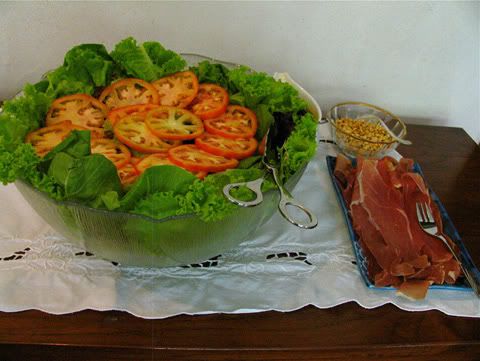 Salad with Parma Ham & Pine Nuts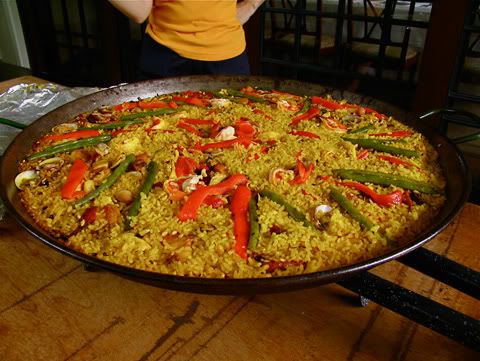 Paella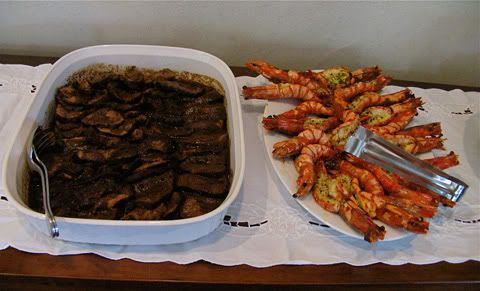 Solomillo de Vaca & Baked Prawns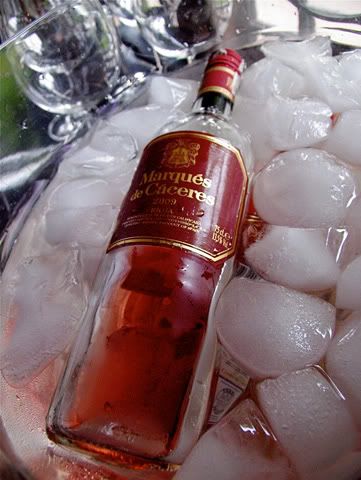 2009 Marqués de Cáceres Rioja Rosado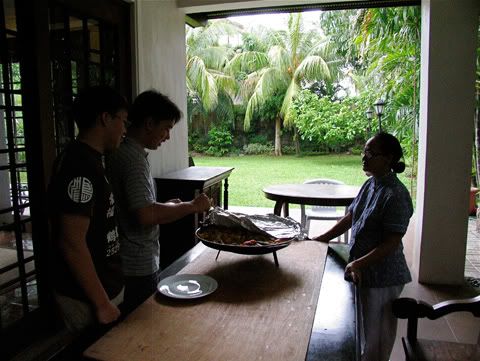 The paella was kept outside so it wouldn't get too cold.
Eating time.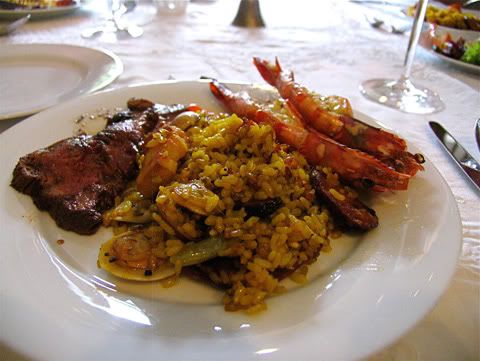 My plate.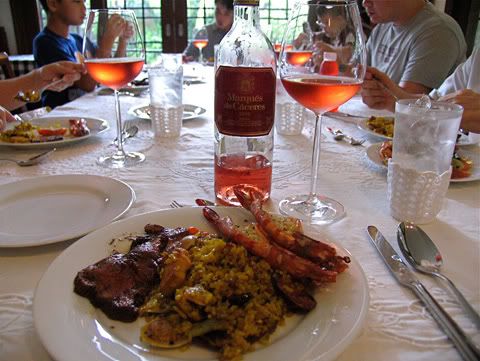 With the rosado this time.
I had several helpings of the paella. I really liked it because it had a nice underlying crispy layer. Got overly stuffed and felt like having a nap after.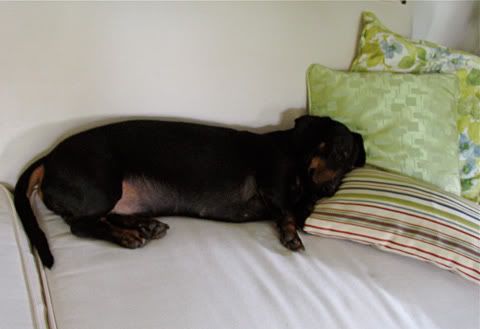 Apparently, someone else had the same idea.