Wednesday morning, the 21st August 2013, Catha & I attended the funeral mass of our friends' mom. Since Catha is related to them, we lingered a while after greeting and chatting with some relatives and family friends. It being noon by the time we left, we decided to have lunch in Makati, and, thus, proceeded to
Tsukiji
for what we intended to be a light and healthy meal.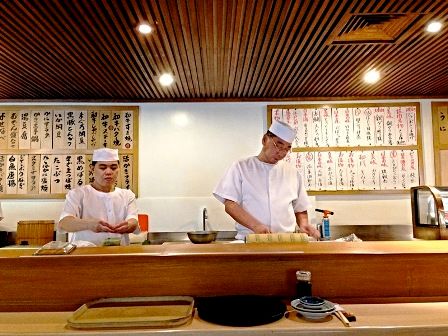 It was business as usual despite the ridiculous rain in Metro Manila's oldest, consistent, upscale bastion of fine Japanese cuisine.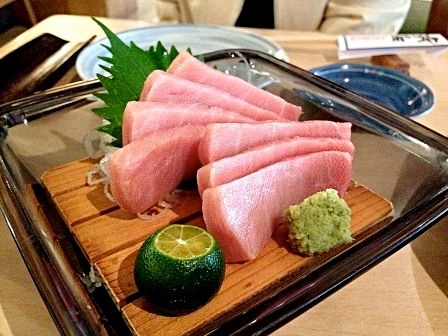 Hontoro Sashimi from Japan.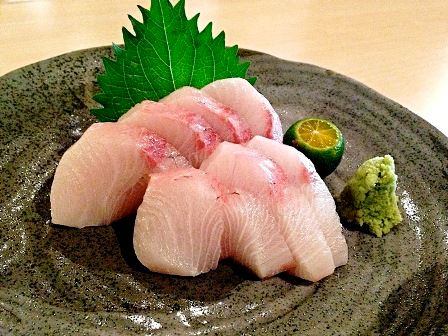 Hamachi Sashimi.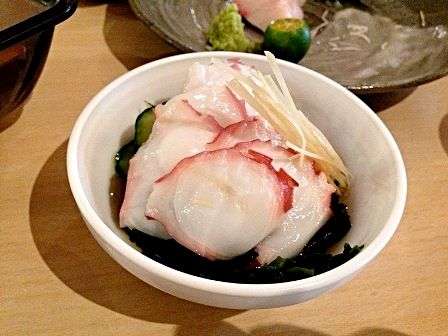 Tako, Cucumber, & Seaweed Sunomono.
Tokujo Nigiri (which served as my main course).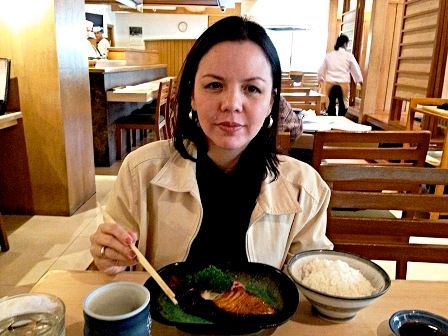 For her main course, Catha had the
Gindara Teriyaki
. We, coincidentally, bumped into Eric & Cinthy Recto who were there for lunch with their sons. Everything we had was of admirable standard - from ingredients' quality, the chef's knife skills, and service. Though definitely a healthy meal, it turned out to be by no means light.
The only thing that annoyed me was this fellow in the next table who kept talking loudly into his mobile (despite my repeatedly staring straight at him meaningfully), conducting his office affairs during lunch - but that was his own utter lack of breeding, and not at all the restaurant's fault. Thankfully, he arrived after us, finished up quickly, then left before we finished our meal. Money certainly doesn't guarantee good manners, or even common decency.
In any event, until the next!