Yesterday, since my in-laws' regular Sunday lunch was transformed into attendance of a ZONTA Moroccan Fund-Raiser Dinner, Catha, the boys and I took the opportunity to have lunch at what I consider the Philippines' best steak restaurant,
Mamou
- an impromptu little celebration of sorts as all 3 boys made 2nd honors for the 3rd quarter grading period at school.
Naturally, we had all the usual favorites:
Fuet & Grana Padano with Honey Dip
(2 orders)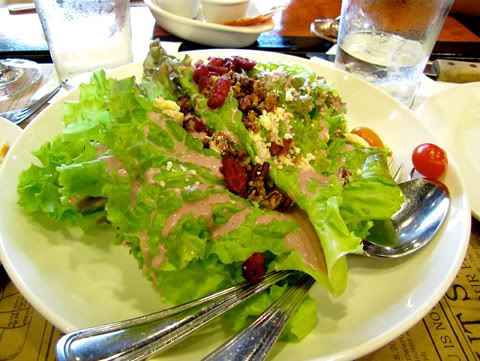 A
Healdsburg Harvest Salad
for Catha & I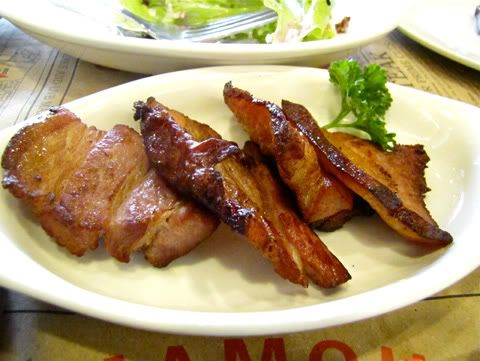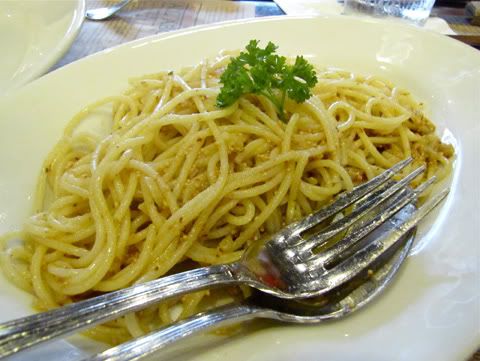 An absolutely delicious
Spaghetti Bottarga.
The youngest isn't really that into steaks, though he'll eat them well enough when there is nothing else available. At Mamou, he favors the
Crispy Duck Adobo with Scrambled Eggs & Garlic Fried Rice
which he has to himself.
As far as the rest of us are concerned, however,
Mamou = steaks
.
Thus, we had 2 orders of the
Dry-Aged, Prime Grade, Bone-In Rib-Eye
(double size of course), as well as 4 orders of
White Steak Rice
and 1 order (for me) of the
Corn Pudding
.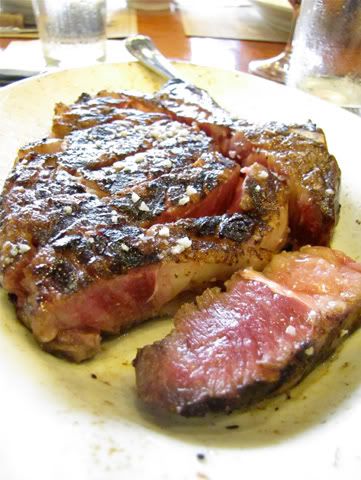 View 1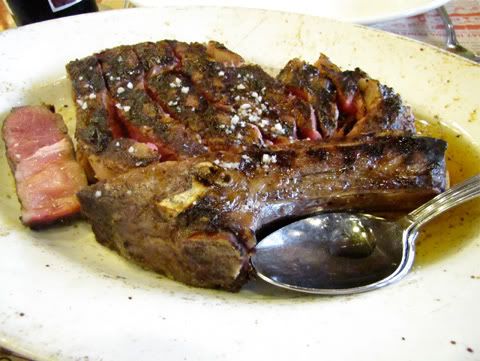 View 2
Both steaks were absolutely perfectly medium-rare, the charring precise and the meat the embodiment of juicy carnivorous pleasure. The dry ageing was apparent in the buttery texture and slight, but readily discernible, cheesy/gamey/nutty flavor. Of course, I brought along a bottle of wine. There can be no complete meal of Mamou's steaks without a good bottle of red...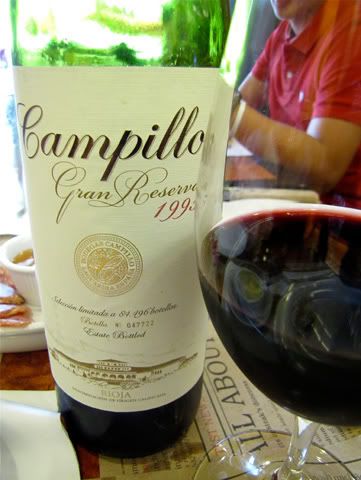 ...and that day, it was one of
1995 Bodegas Campillo Rioja Gran Reserva
. As I may have before mentioned, this is one of the Rioja Gran Reservas Aaron and I distribute. This is a warm, luscious 15-year old tinto Riojano that easily stood up to and paired with the steaks. It surprised me (pleasantly) how well this wine was received in Manila as we totally sold out of this in a very short time.
Desserts were varied: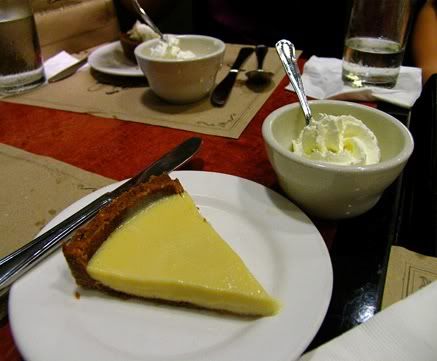 Key Lime Pie with Schlag
- a consistent favorite.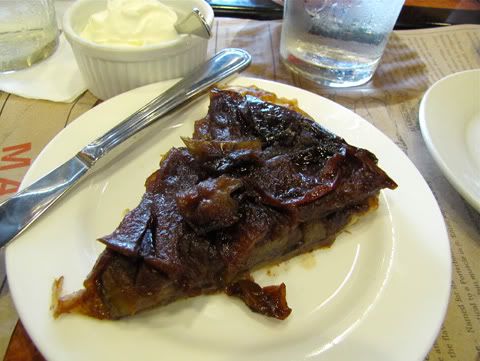 Tarte Tatin
, honestly, a big disappointment as the apples were
way
too mushy.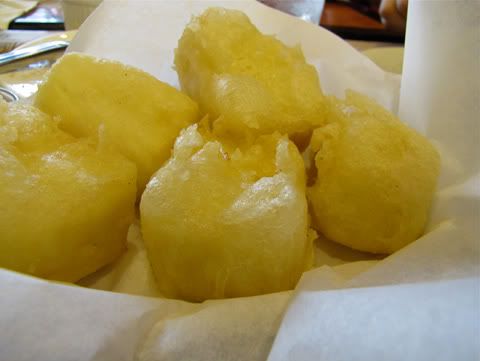 Crispy Milk
, nice enough, similar to the
Fried Milk
dessert dim sum in Hong Kong.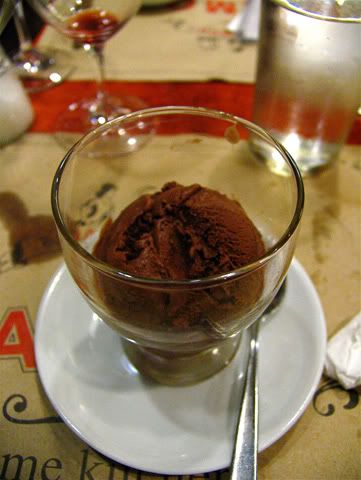 For me, I loved my usual
Dark Chocolate Gelato
.
The youngest ordered two Mamou caps to go, as their shirts are too big for him. Excellent lunch, loved it.