Keiichi is in town for the holidays, so we had dinner at his and Christine's place on the 28th December 2011. We were six in all: Keiichi & Christine, Tad & Chako, Catha & I. Chako and Christine had known each other back when they were both still working/living in Tokyo. Christine and Catha set up the get-together around a month ago at the last Commanderie de Bordeaux Manila dinner.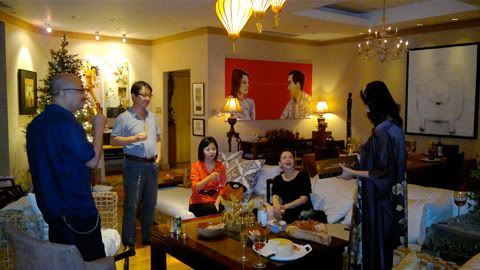 We started off with some refreshing Taittinger Brut NV with...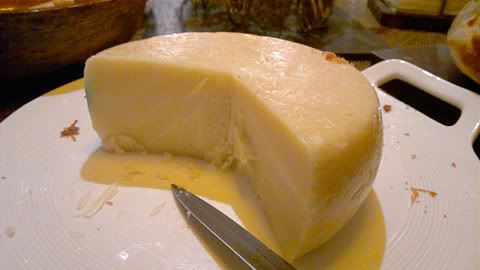 ...a wheel of cheese...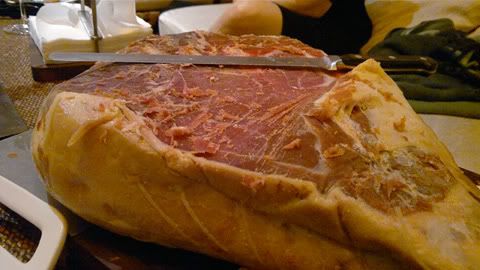 ...and a leg of Parma Ham which Christine expertly sliced away at.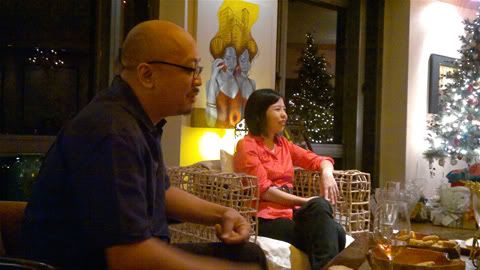 Tad & Chako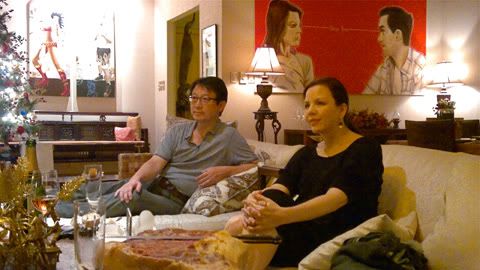 Keiichi and Catha.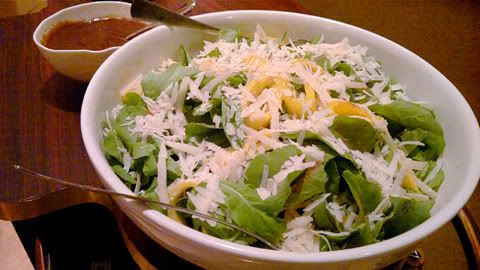 Dinner started with some fresh salad...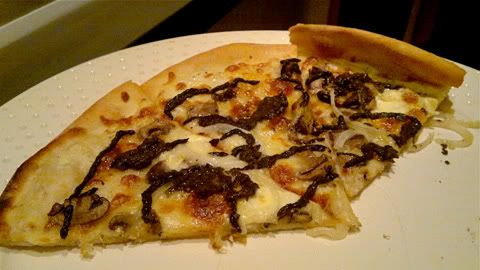 ...and nice homemade pizza.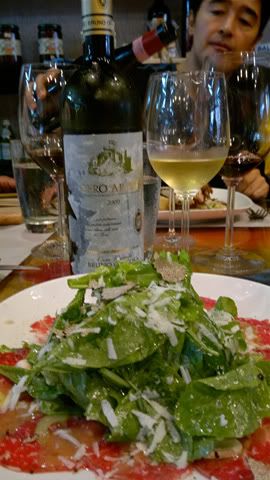 With the salad and pizza, we had some
2010 Bruno Giacosa Roero Arneis
(I forgot to take a photo of it, so the above picture is a file photo of the 2009 vintage). I've written about this excellent, dry, bright, appetizingly bitter white Piedmontese white from the Roero hillsides of Piedmont very often as I love it with Italian meals - particularly with antipasti and pasta courses.
I used to have to ask Miguel to bring my stash of this in from Italy since the wine wasn't locally available. However, now, Premium Wine Exchange distributes it together with the producer's fine reds. At only around P1400/bottle, it's much better for me to just source bottles from them. Love it.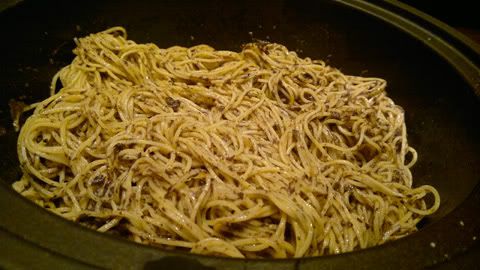 With the comfortingly earthy truffle pasta course...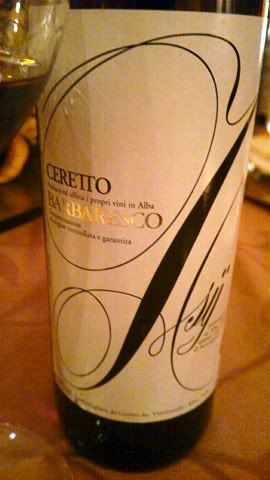 ...we had a bottle of
2005 Ceretto Barbaresco Asij
- 100% nebbiolo from 4 hectares of estate owned vineyards; due to its youth, I slow-oxed it for around 4 hours in my wine ref before bringing it over. Though it had decent enough acidity, it was notably less acidic than Barbarescos I am used to - though the acidity picks up towards the back and finish. The concentrated, notably extracted dark fruit is sweetish, hefty, full-bodied, very round, somewhat dense, to the point of being a bit ponderous mid-mouth with prominent vanilla and other oak-related spice notes. Fair enough and more accessible for those who like modern-styled nebbiolo. Personally, I like mine cleaner, more focused and with better acidity.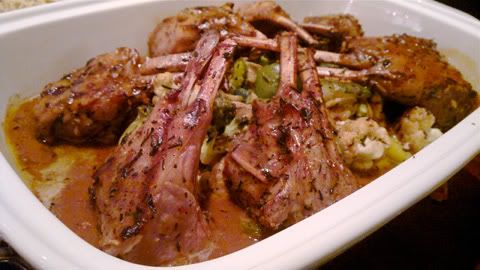 With the roasted rack of lamb...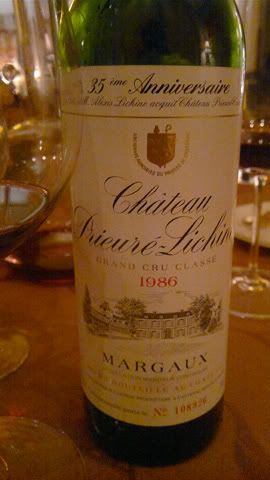 ...Keiichi served a bottle of
1986 Château Prieuré-Lichine
- I've not had very many vintages of this 4th growth Margaux-based estate though Catha & I had
dinner at the château with the Vigneron and JC & Mari de Terry on the 30th March 2010
, so this was a nice opportunity to see how one with age performs.
This had been breathing in a decanter, but I forgot to ask Keiichi for how long. Very nice, actually - notable over-all balance, not tired at all with subtle bottle-age sweetness setting in; proper old-school Bordeaux in its slightly over medium body, deep cassis, slight plum, violets and underlying gravel with a touch of tobacco. Acidity was precise, making it, to my taste, a lot more food-friendly than the preceding wine.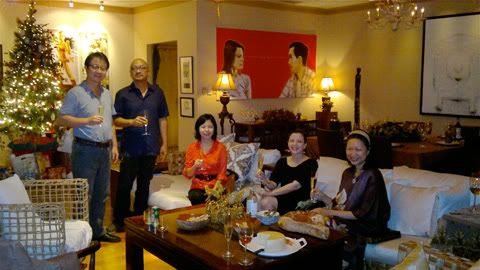 It was a most pleasant and relaxing evening. Conversation flowed easily. Very nice blending. I remember reading many years ago that 6 is the ideal number for an intimate dinner at home. This dinner was certainly a very strong indication that that is indeed so. Until the next!