Saturday before last, the 9th February 2013, was back at
Hanakazu
(108 Aguirre Avenue, BF Homes, Parañaque) with Catha & the kids
sans
the eldest who had schoolwork to attend to (or so he claimed).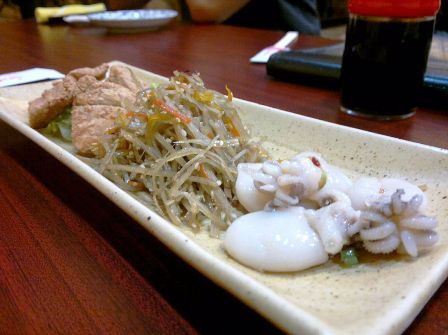 Complimentary appetizers from the chef-proprietor.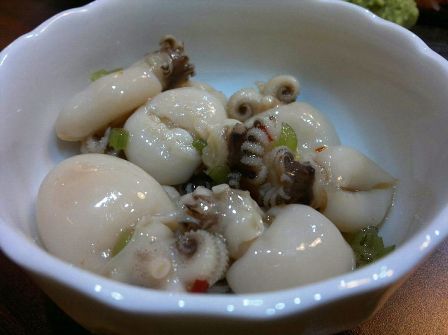 I always order extra of the Baby Squid.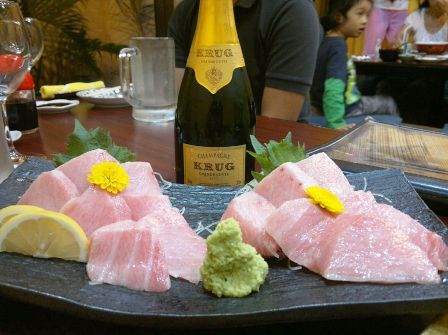 Toro Sashimi
flown in fresh from Japan. Love this stuff. With it, some
Champagne Krug Grande Cuvée Brut
- from the same batch I brought home from Hong Kong early last month. My notes from last Saturday, naturally, still apply:
I've always loved Krug's aromas - alluring honey, ripe apricot, fresh bread, candied ginger, slight nuttiness, complexed with a breath of oxidation - all generously mirrored on the palate in a hefty, yet light-footed body. Not as complex as vintage Krug, of course, but, wonderful in itself nonetheless.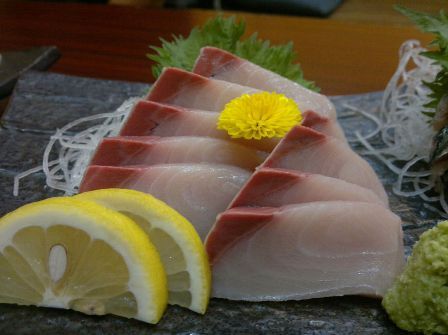 Excellent Hamachi Sashimi from Japan.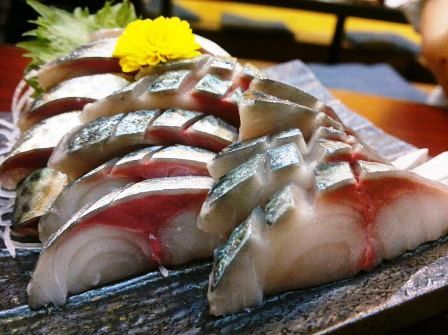 Also got a whole, fresh Saba - half as sashimi...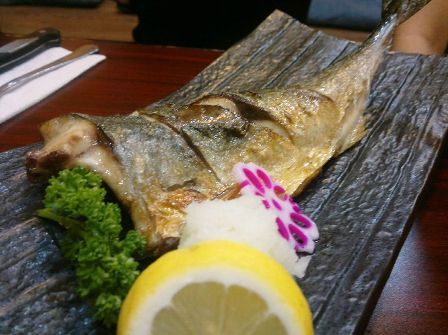 ...the other half grilled (not very interesting grilled though).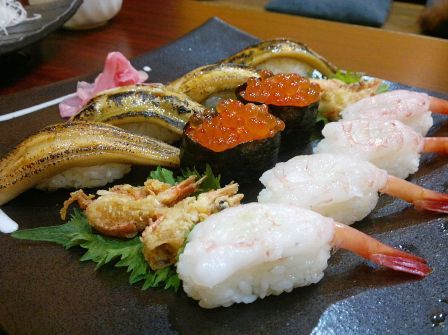 Nigiri Sushi: Anago, Ikura, & Ama Ebi...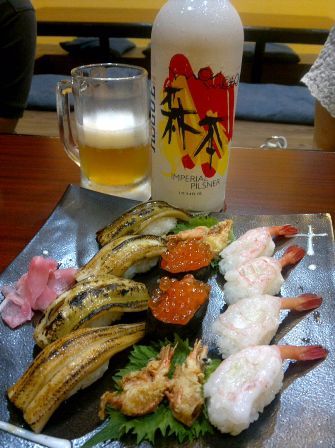 ...with which I opened a
Rogue Morimoto Imperial Pilsner
- a sweetishly honeyed malted, moderately hoppy, luscious, full-bodied imperial pilsner to which an Iron Chef lent his name. Unless it is a good bubbly, I've pretty much given up having white wines with Japanese fare. I enjoy beer and saké with it so much more.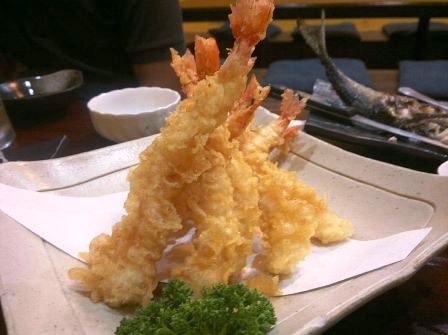 Of course, we also had the obligatory (for me, anyway)
Ebi Tempura
, which Hanakazu does very well. As far as this dish goes, to my mind, Hanakazu's is easily on par with that of Tsukiji, both of which I consider the best in the country (in the absence of the defunct Sushi Kappo Kobikicho).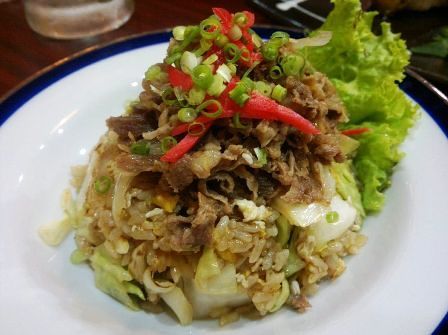 Joaqi's Beef Yakimeshi, which he said was "Just ok".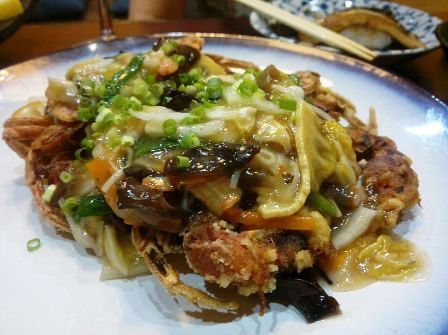 Soft-Shell Crab - a bit too muddled for me. A big pass on this.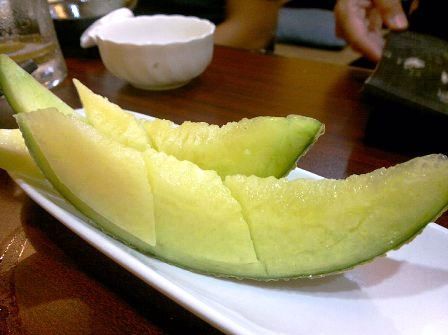 Nice, refreshing, complimentary Honeydew Melon for dessert.
Kampai! Until the next!