Catha was out last night, Saturday, the 23rd February 2013, for her IWFS Manila Ladies Branch's Annual Wine Crawl, so I took my teenagers out to dinner at The Appenzeller, a nice, homey Swiss-German restaurant-bar along the Alabang-Zapote Road, almost exactly perpendicular to Ayala Alabang Village's
Acacia Road
. We took a table in the non-smoking section. Mauro followed as he had to take another car so he could go to a party after dinner.
Shared appetizers were the usual Steak Tartare...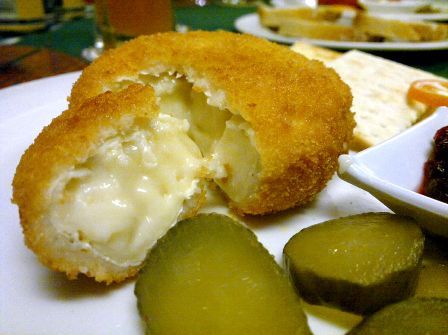 ...& Deep-Fried Camembert, both of which the kids love.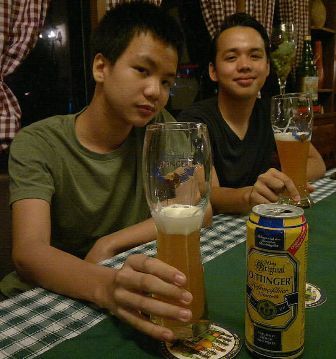 We all had
Oettinger Weißbier throughout the meal.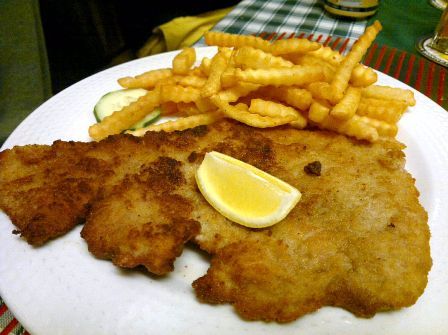 Mauro & Joaqi each had an order of Wienerschnitzel & Fries.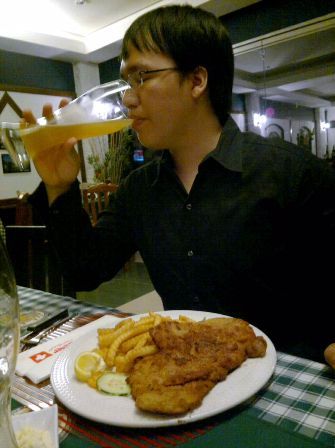 As one can see, the servings are quite large here.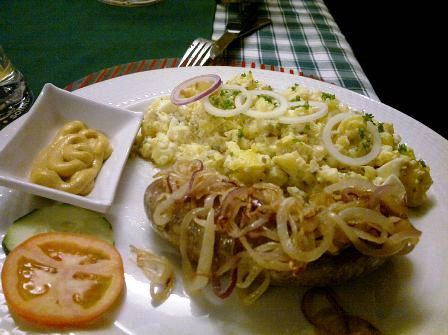 Renzo had the Pork Sausage & Caramelized Onions w/ Potato Salad.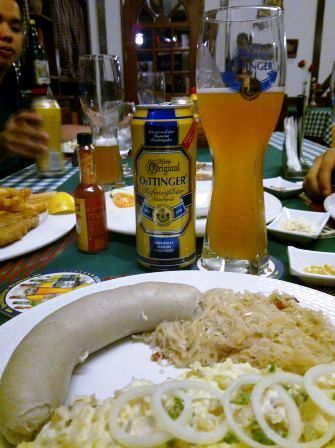 My usual Boiled Veal Sausage w/ Sauerkraut & Potato Salad.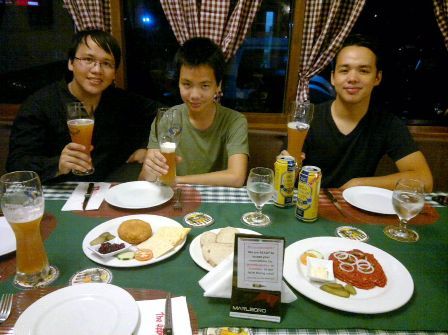 Love these boys' nights out. Prost! Until the next!