Thursday, 23rd July 2009
.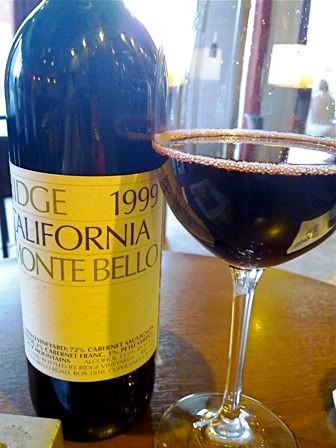 Because of
J-Lab's glowing review of the '99 Ridge Monte Bello
, I simply had to try it out. Having a dinner to attend in Serendra, I stopped by
CAV
for some of this wine, chancing upon old friend Felicia there, as well as owners David Ong and chef Marcus Gfeller. I asked for one of their proper, bigger glasses and got a full serving from the wine dispenser.
I found the nose and palate mirrored each other exactly with blackcurrants, mint, demure cedar, mere hints of tobacco leaf and licorice underneath. Wood was quite apparent, but very well-integrated and not at all obtrusive. Very self-possessed character, with precise balance and impressive, minty length. It doesn't shout out like most Cali reds I've tried and it is not at all over-ripe, jammy, syrupy or high in alcohol. I was texting J-Lab while I was sipping, telling him that, if served blind, I think this could probably easily fool me into calling it from Bordeaux.
Saturday, 25th July 2009
.
My dad and youngest sister had dinner with us at home - just a simple one of steamed live crabs, pork adobo (requested by my youngest) and
ginataang sitaw, kalabasa, talong and shrimp
. I love eating crabs and simply steamed is my favorite way of having them, so I passed on the adobo and had 2-½ crabs. I rarely use the lemon-butter sauce, preferring to drizzle them with sinamak (a local vinegar spiced with garlic and chilis).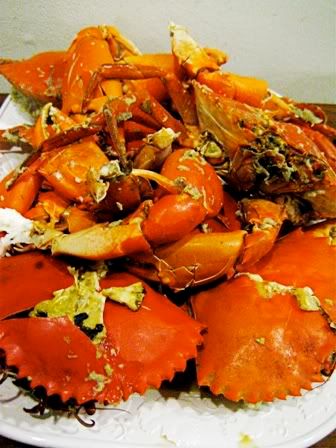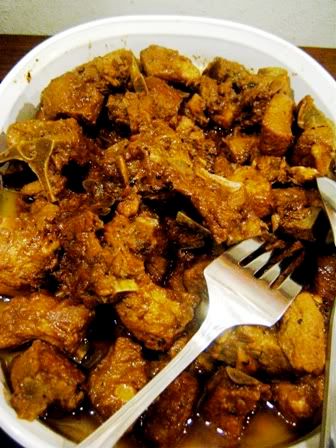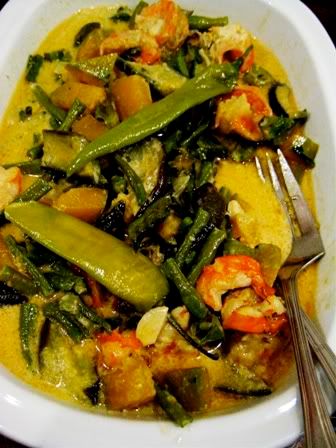 Ginataa
ng (cooked in coconut cream) Sitaw (string beans), Kalabasa (pumpkin), Talong (eggplant) & Shrimp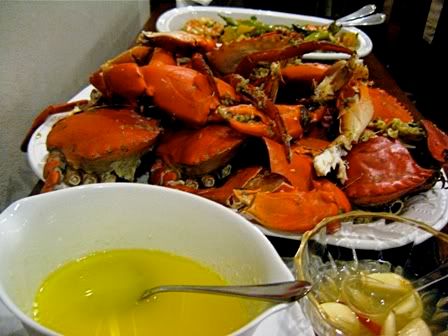 During golf earlier in the day, I had a short discussion on the 14th hole with a Spanish friend about albariños and Galician seafood. That fresh in my mind, I pulled a chilled bottle of
2007 Martín Códax Albariño
to go with my steamed crab.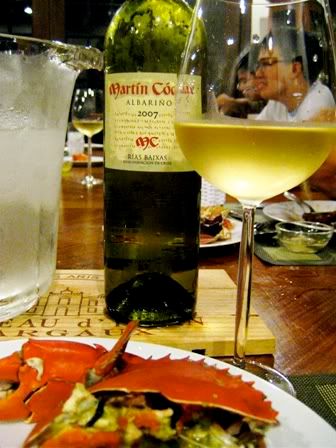 It's certainly obvious to those that follow my blog that I love these cleanly fruited, bracingly dry and brightly acidic whites from Rias Baixas, Galicia, Spain which are regionally and traditionally paired with the seafood Galicia is famous for (I especially enjoy them with simply prepared fresh shellfish). These are casually delightful wines that are, happily, very affordably priced - something good that can be enjoyed at any time. I always keep some handy at home.
My personal favorite currently locally available albariños are those by Laxas (Terry Selections), Códax (Barcino) and Terras Gauda (Premium Wine Exchange). For those who care, see my notes on
a recent locally available albariño taste-off at La Tienda
.