Dinner last night was with Catha & the kids at
Je Suis Gourmand
. Since the farewell dinner the Stockbroker and I are organizing there falls on a schoolday, the kids will not be able to attend, so they asked to have dinner there a few times before the old favorite finally shuts its doors by year-end. I, of course, am more than willing to oblige their request.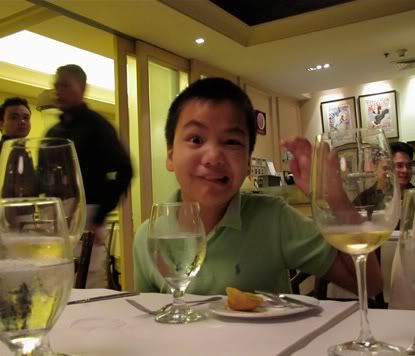 The youngest was the most insistent.
The restaurant was pretty much packed with the usual mix of expats and locals when we walked in a little past 7pm. We had the usual appetizers...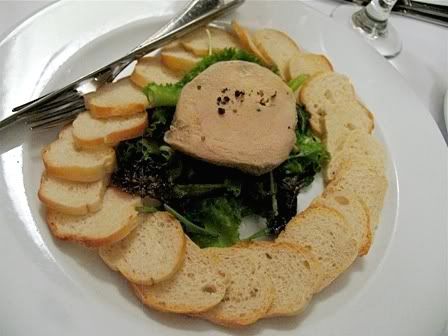 Terrine of Foie Gras (file photo)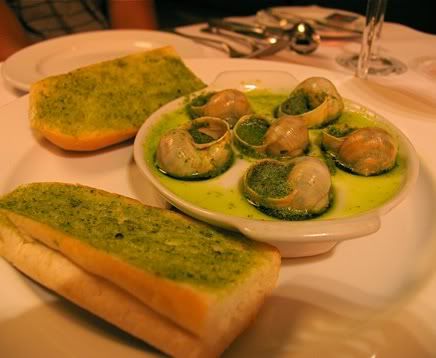 Escargots à la Bourguignonne
, 3 orders
(file photo)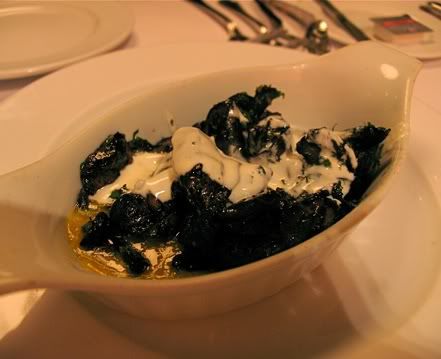 Roasted Portobello Mushrooms with Oeuf Cocotte
(file photo)
...and one special for the night.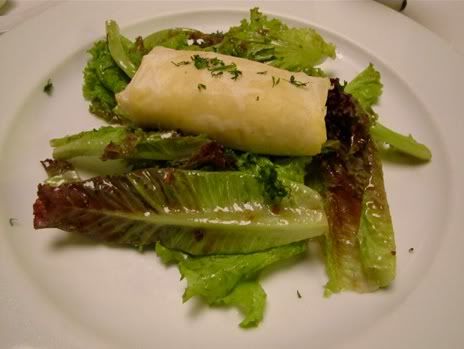 Phyllo-Wrapped Foie Gras & Mushrooms with Salad Greens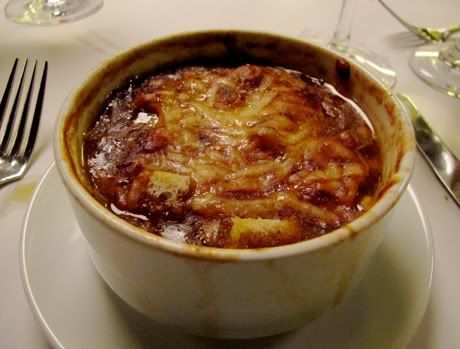 My
French Onion Soup
was especially good that night, the broth deeper and more intense than usual, the onions' caramelization sheer perfection.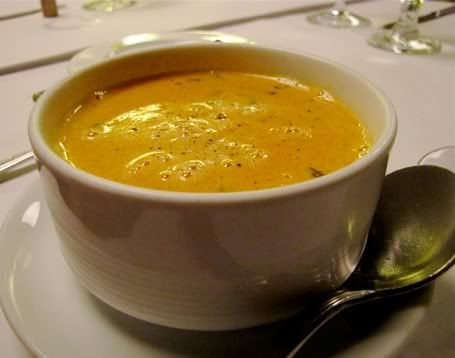 My 2nd son said his above-depicted
Prawn and Tomato Bisque
was also quite good.
I had brought along 2 bottles of Burgundy that night, one white from the Côte de Beaune and a red from the Côte de Nuits. Catha opted to just have white that evening, so I stuck to that.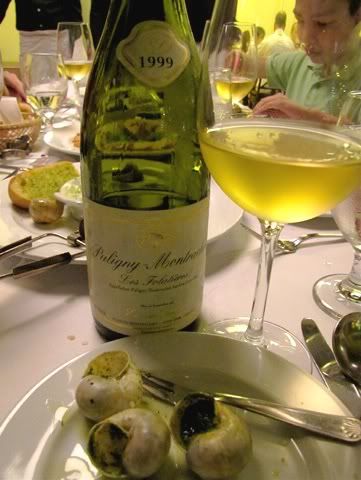 1999 Domaine Etienne Sauzet Puligny Montrachet 1er Cru Les Folatières
- Intense, rich, spicy wild honey, ripe pear, apple and lemon cream, moderate vanilla, with hints of nutmeg, orange blossom essence and underlying white chocolate that eases upward past mid-mouth and into the finish. As it warmed, the lemon notes became more apparent. Slightly over medium-bodied, smooth and luxurious, but no way in-your-face like a typical Napa chardonnay. Very, very nice. Lovely balance; and it went well with my main course of...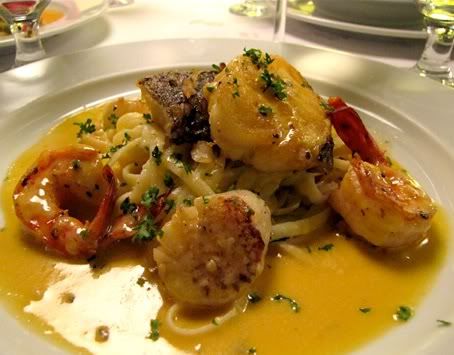 ...
Trio of Prawns, Scallops & Chilean Sea Bass Pasta
.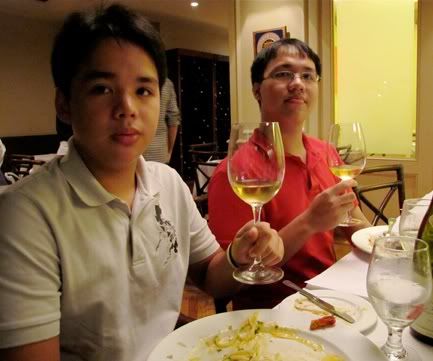 Cheers!
Desserts followed. We ordered one each, save that the eldest just shared with the youngest as the latter claimed to be quite full by that time.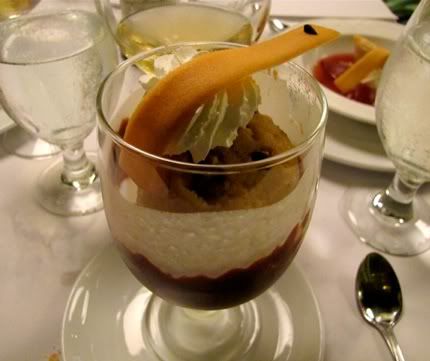 Home-Made Banana Ice Cream with Chocolate Bits
for me.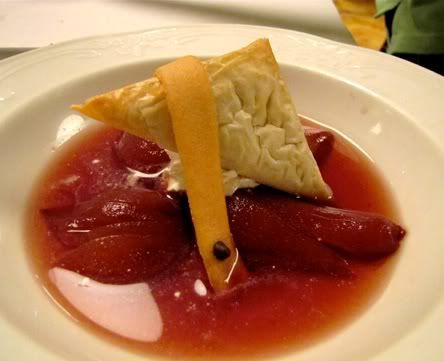 Pears in Wine
for Catha (her favorite dessert in JSG).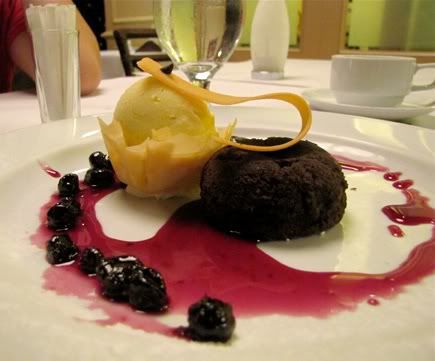 Molten Chocolate Cake with Berries
shared by the bookend boys.
Lemon Soufflé for my 2nd son (this is his current JSG favorite).
Marc stopped by the table a couple of times for a chat and offered us some digestifs after our coffee and espresso. It was, as always, a wonderfully comforting meal at Je Suis Gourmand. It goes without saying that we will follow Marc to his new restaurant, wherever it may wind up being located.