Saturday, the 16th April 2011, was my eldest's 18th birthday and, not surprisingly, he chose to have dinner at
Mamou
. The red I brought along was quite a bit older than he: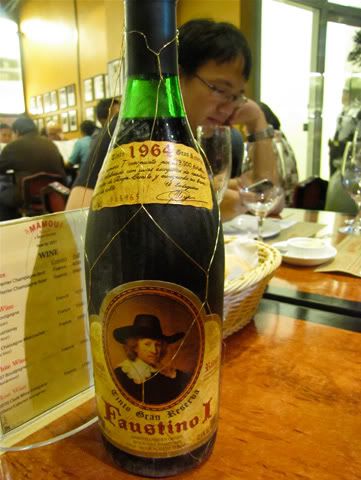 1964 Faustino I Tinto Gran Reserva
. Before that, however...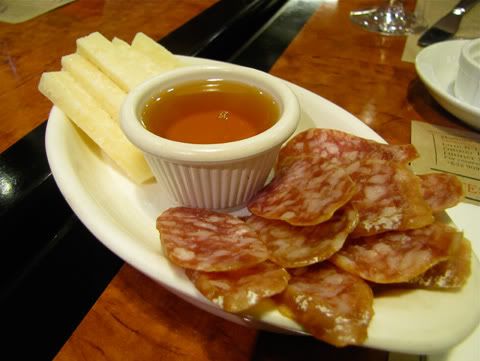 ...we had two orders each of
Fuet & Grana Padano w/ Honey
...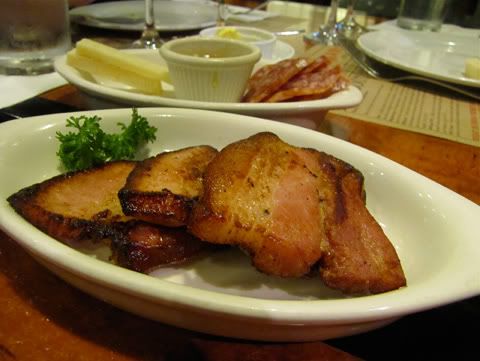 ...and
Mamou's Bacon
(which the youngest volunteered to pay for as his brother's gift). With these we offered a...
...to the birthday boy, with some...
Freixenet Reserva Real Cava
- one of the cava giant's top cuvées which was created to commemorate the royal family's visit to its winery. I've written about this creamy, rounded, complex, slightly toasty cava so many times before, there is no longer any need to elaborate further. This is my favorite locally available cava by far. Enough said.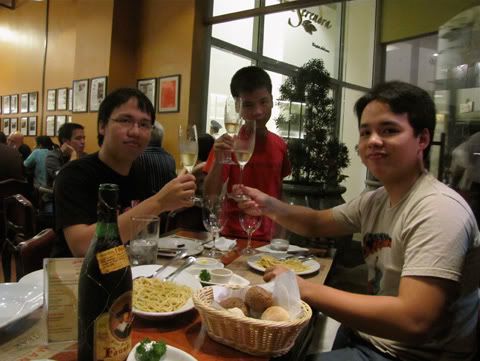 My boys.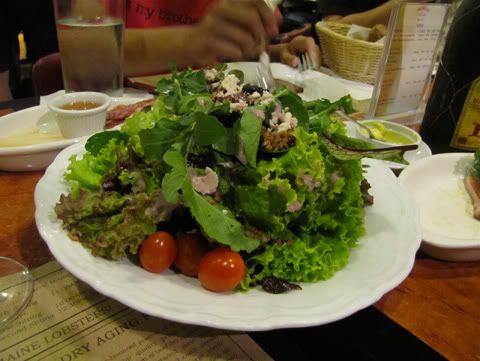 To ease the guilt of chowing down the coming meat, Catha and I shared a
Healdsberg Farm Salad
which she must always have when we are in Mamou...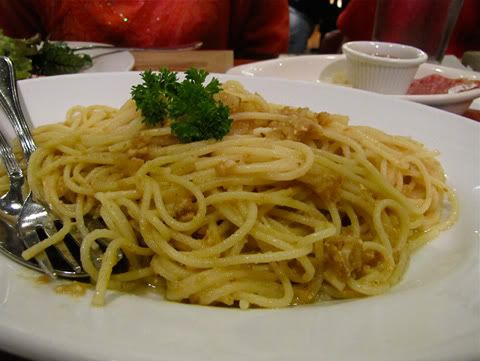 ...plus I got a couple of orders of Spaghetti Bottarga for all of us.
The steaks, two orders of rare
Dry-Aged US Prime Grade Bone-In Rib-Eyes
, followed soon after. The boys have long been at the stage for quite a few years wherein we simply cannot just have one order of anything. With e steaks, we had the...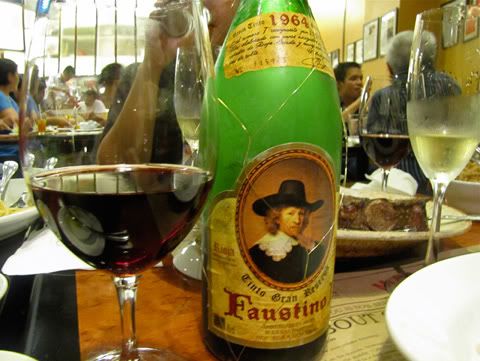 1964 Faustino I Tinto Gran Reserva*
- a wine I, together with Miguel, Aaron, Rene and Jojo, fell in love with when we first had it during
Miguel's birthday lunch last year
. The bouquet is of violets, cedar, mature red fruit, balsamico, slight orange peel, anise and hints of leather. Its medium body just glides on the palate silkenly. The acidity is firm, making for good cut to the rich beef's fatty goodness. Lovely, lovely old-school Rioja.
*
Aaron and I import this wine, but quickly ran out of stock.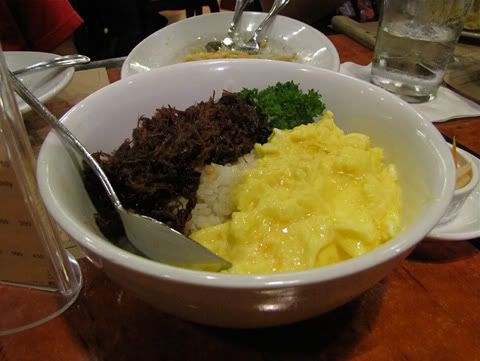 The youngest isn't all that into steak. He'll happily have some in the absence of any of his other favored dishes, but, at Mamou, he always asks for the
Crispy Duck Adobo with Scrambled Egg & Fried Rice
.
Such gusto, this guy.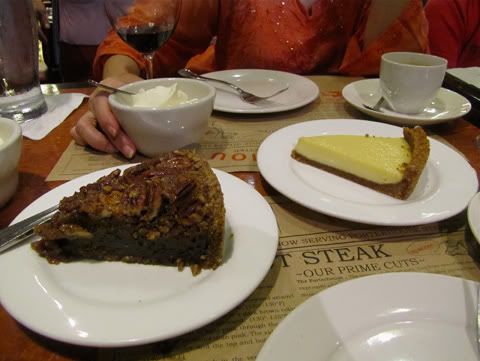 Desserts were
Pecan Pie
and a couple of orders of
Key Lime Pie
(the latter being the second's favorite). All the orders were accompanied with sides of
Schlag
. The eldest also ordered a
Dark Chocolate Gelato
for himself.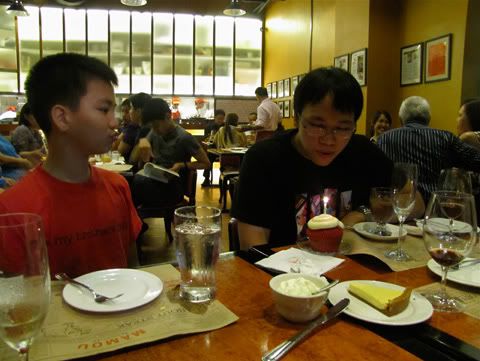 Annie kindly sent the eldest his own little
Red Velvet Birthday Cake
as well.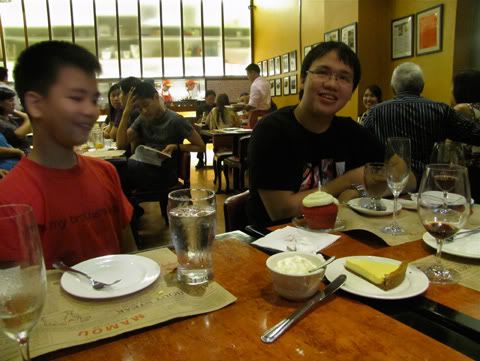 Excellent meal, as usual. Happy Birthday again, son.