Two months ago, the evening of Saturday the 21st April 2012 to be exact, everyone at home was out except for my 2nd son. It having been a very warm day, I felt like having something light for dinner, so we took a short drive to
Hanakazu
. It was only when we had already ordered did I realize that I left my phone, and, ergo, my camera, at home. Thus, I had to use Lorenzo's phone's camera, so please excuse the poor quality of the photos.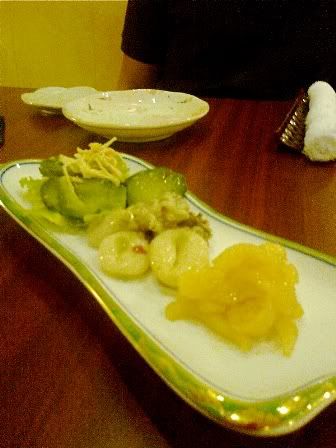 Appetizers of L-R: Shredded Tuna w/ Cucumber, Baby Cuttlefish (tasted like it was marinated in mirin and wasabi), and Sliced Squid. All very cooling on such a warm evening.
When we arrived, our usual waitress offered us an
Inada
(i.e., a baby Hamachi) that was just flown in from Japan that morning. Since we were just two that night, we had it two ways: one half of the fish as sashimi, the other half grilled. Above is our sashimi platter of (clockwise from bottom)
Inada
,
Toro
, and
Wagyu
, all flown in from Japan and of excellent quality. As always, the
wasabi
was freshly grated.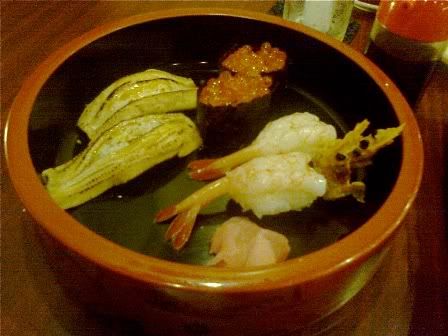 Nigiri Sushis were Ama Ebi, Anago, & Ikura...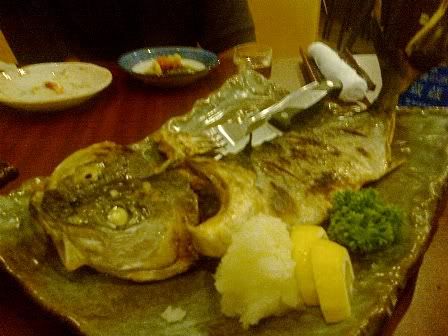 ...followed by the cooked dishes: Grilled Inada...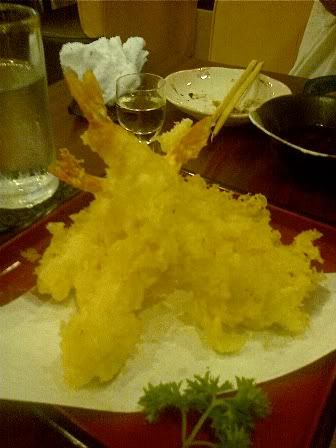 ...and, being typical pinoys, we had to have some Ebi Tempura of course.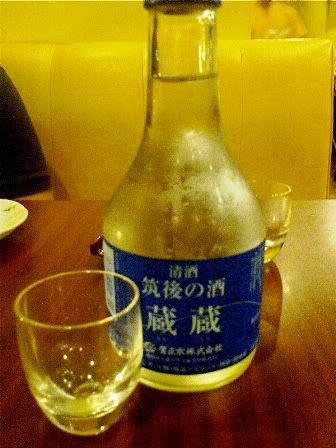 All these were washed down with a small bottle of chilled saké. It was nothing great, but certainly a whole lot better than those horrendous boxed ones that other restaurants inflict on unwitting diners.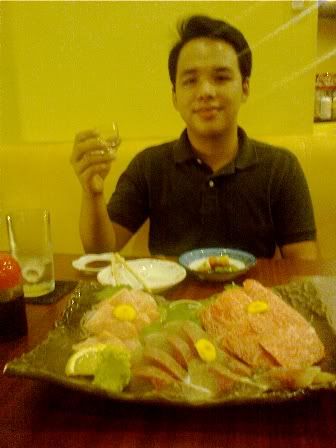 Kampai! Until the next!