Late morning to early evening Saturday, the 9th June 2012, wasn't the usual fun day of golf and a beer or two after, as it turned out I had to work on some things. Finishing up by around 6:30pm, I was determined to salvage what little left of Saturday I could.
Thus, though the cook was already finishing up our dinner, I decided to eat out. Initially, I thought of a Swiss-German dinner at Appenzeller, but, when my eldest and a nephew/godson said they'd prefer Japanese, I switched on-the-fly (or, on-the-road, more accurately) to
Hanakazu
. We were only four for dinner including Catha and I since the second was at a college orientation event, and the youngest was out with his cousin and aunt.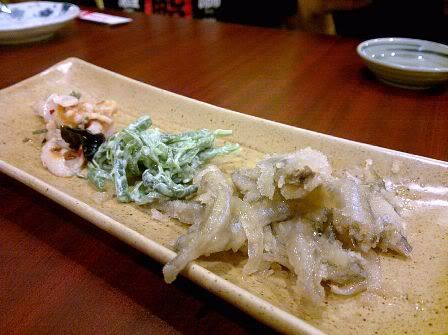 Appetizer of: L-R: tako (octopus), seaweed in a wasabi cream dressing, & small fishes similar to asohos (a.k.a., whiting; I can't remember its proper name though).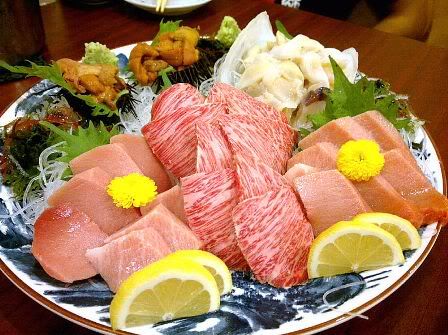 Sashimi of (all flown in from Japan) Toro, Wagyu, Uni, & Mirugai
(i.e., fatty tuna belly, Japanese beef, sea urchin, and geoduck)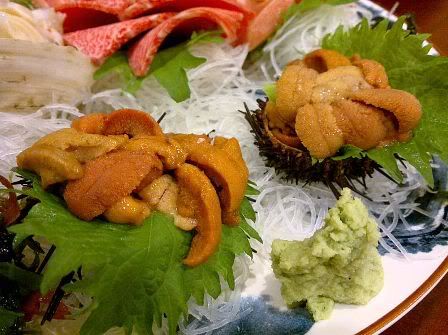 Close up of the Japanese Uni. Note that the wasabi is always freshly grated here.
I didn't have any of my usual Hitachino Nest White Ales with me since, as previously stated, I had originally planned to eat at Appenzeller. The
relatively
light (and I use that term loosely - in comparison to the IPAs and Double IPAs I favor), remarkably fresh, well-balanced
Unibroue La Fin du Monde
, a fine Belgian-styled Tripel, however, did pretty well with the heavier sashimis...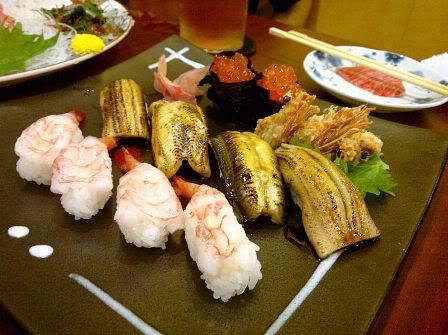 ...and with the sushis as well: Ama Ebi, Anago, & Ikura
(Sweet Spot Shrimp, Sea Eel, & Salmon Roe)
We also had some Grilled Hamachi Jaw...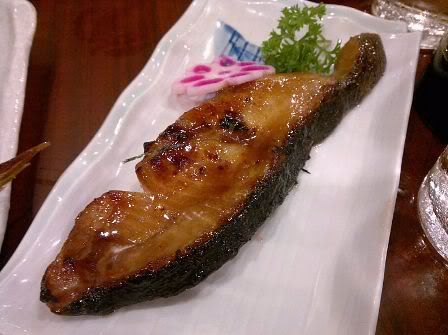 ...a couple of orders of Gindara Teriyaki...
...Unajudon...
(grilled river eel on rice)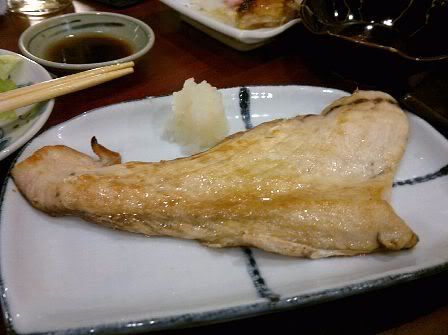 ...Grilled Hamachi Belly (compliments of the chef)...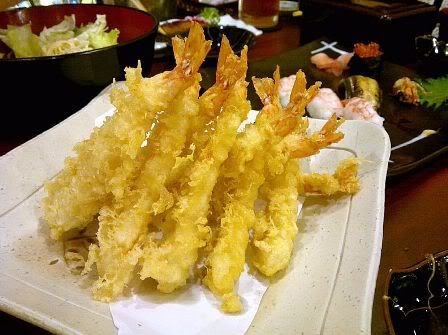 ...a large order of Ebi Tempura...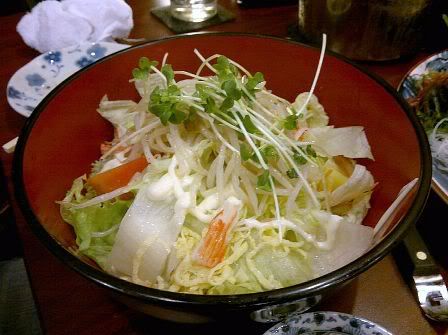 ...Catha's Hiyashi Ramen Salad, well, and some Tokujo Karubiyaki
(i.e., grilled Wagyu beef) which I forgot to photograph.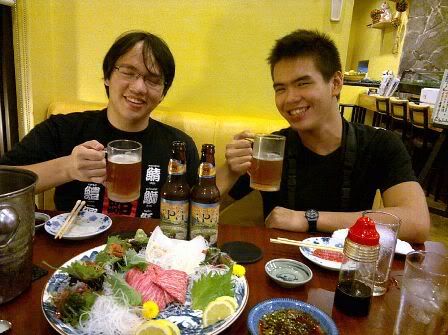 With the heavier, cooked fare, the bottles of the refreshing, palate cleansing, robustly hoppy, creamy textured,
Anderson Valley 20th Anniversary Imperial IPA
quite nicely. Michael noted, though, that it went surprisingly well with the creamy, fuller flavored, vaguely nutty Japanese
uni
sashimi, and he was right.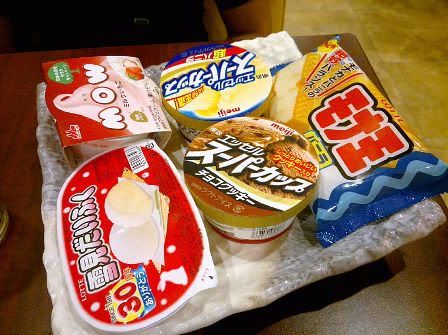 A choice of packaged Japanese desserts were then offered.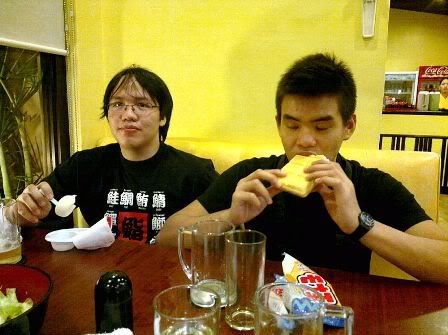 Mauro got the Mochi Ball Ice Cream,
while Michael got the Wafer Ice Cream Sandwich.
Though I, naturally, would have preferred to play golf during the day, this meal managed to make me feel happy Saturday night. It was also nice to see how the boys' palates are developing well. The fine craft beers, of course, added to my relaxed and happier state. Until the next!