Breakfast was at the hotel as always. Anticipating today's unreasonable eating, the teenagers skipped breakfast altogether leaving Catha, the youngest and I to the buffet. They had the right idea. Lunch was dim sum at
Maxim's City Hall
in Central. This is no fancy place and the food is actually of middling quality as far as HK standards go, but the old style service and nostalgia make this a regular lunch place for us.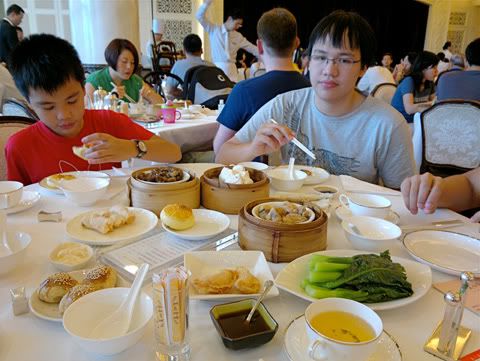 We always need 2-3 orders of each type of dim sum with the way the kids eat...
...,especially these two.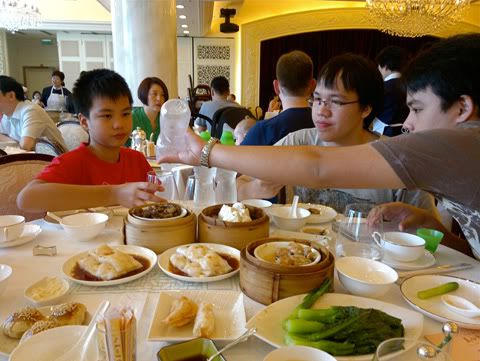 They do watch out for the little one though.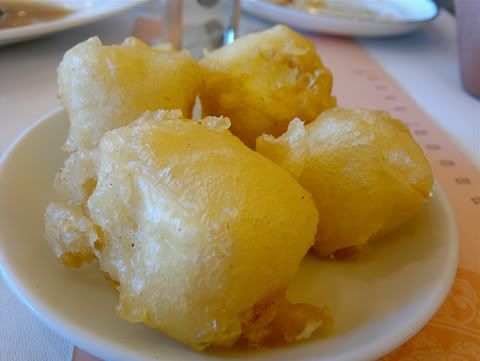 Of course, the second had to have his usual
Fried Milk
for dessert.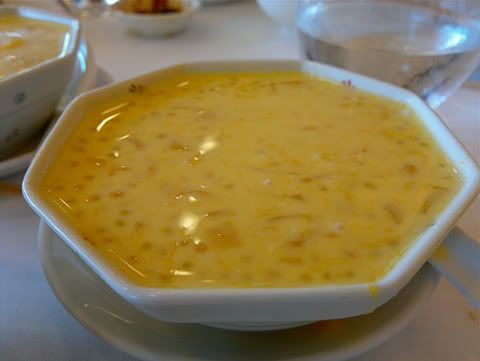 I had a bowl of
Chilled Mango-Sago w/ Pomelo Bits
for my dessert...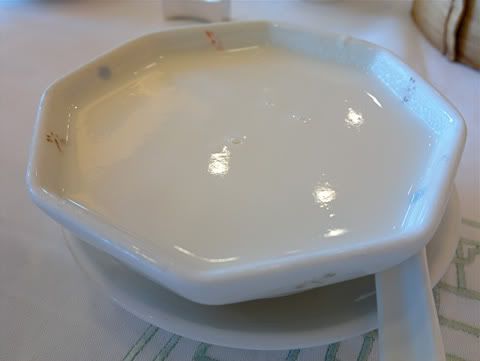 ...while Catha had a bowl of
Warm Taro Cream
for hers.
After lunch, shopping ensued - there isn't really much other to do in HK unless you've never been there before. I put in a good 4 hours getting some pants and shoes, but simply couldn't find a nice pair of deep blue loafers or alpargatas.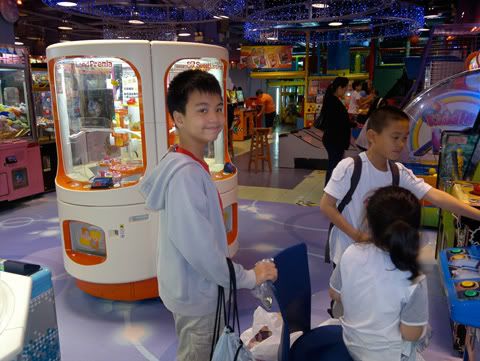 The little guy was more than happy to go back to play games at Jumpin' Gym for a few hours.
Anyway, by around 5pm I gave up and returned to the hotel to rest my feet (being flat-footed is literally a pain in HK what with all the walking). By 7:45, we headed off to yet another family favorite:
Under the Bridge Spicy Crab
off Lockhart Road just within the boundary of Wanchai from Causeway Bay.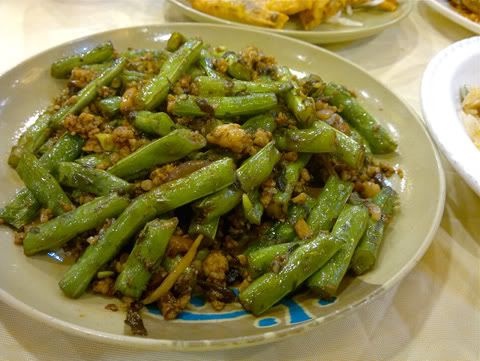 Green Beans with Minced Pork & Olives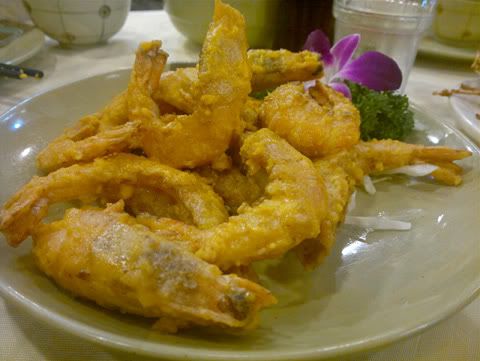 Fried Prawns with Salted Egg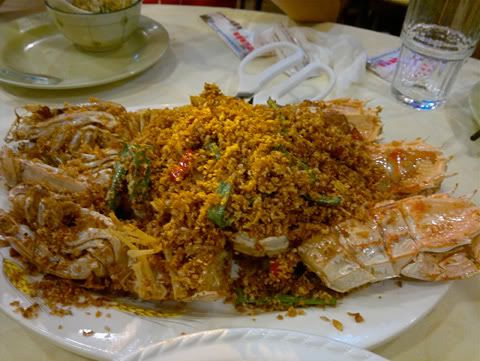 Typhoon Shelter Giant Mantis Shrimp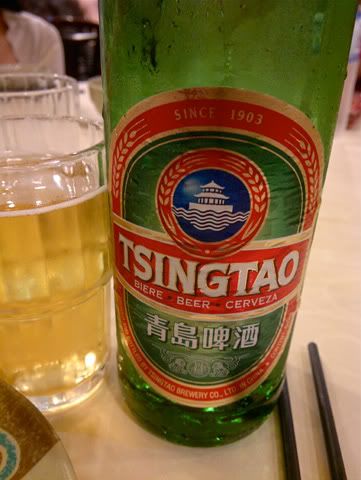 To quench the spiciness, we had large bottles of
Tsingtao Beer
.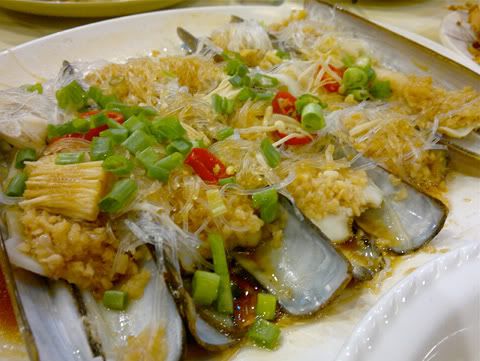 Giant Razor Clams w/ Garlic & Sotanghon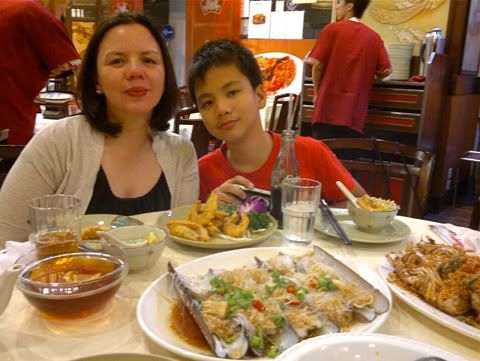 The youngest really likes the clams.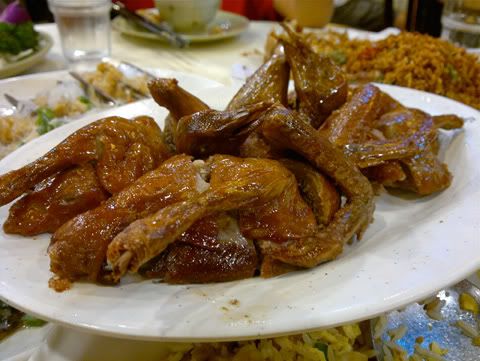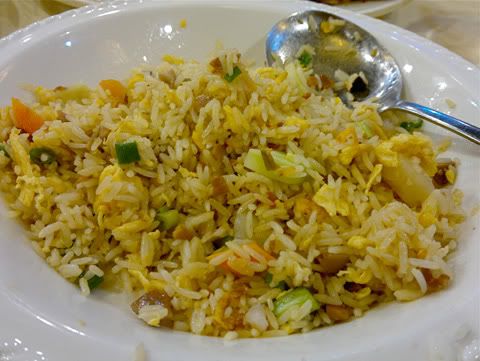 Their specialty
Under the Bridge Fried Rice
(2 orders)
.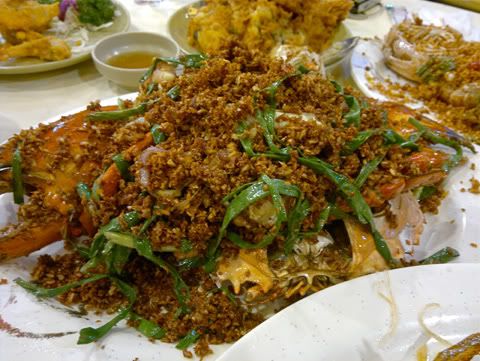 Of course, we had the house specialty
Typhoon Shelter Crab
as well. This crab was humongous.
Believe it or not, we wiped everything out except for the vegetables which only I put a halfway respectable dent in. Everything else was gone. Needless to state, nobody wanted any dessert after all that, so we headed back to the hotel and called it a night.