This was our 5th and last day in HK. We were on an evening flight back to Manila so there was absolutely no need to wake up early and we had several hours of shopping time left. A final buffet breakfast loaded with smoked salmon, poached eggs, veal sausage, croissants, grapefruit juice and coffee for me. We arranged for afternoon checkout for one of the rooms (we didn't need both rooms that day since the kids' room was quite large and we could just stow all the luggage there and use it as a base until we left).
By around 2:30pm, we had checked in all our luggage at the Airport Express in the Elements Mall and proceeded to lunch at Lei Garden. It was quite late so all we could order was dim sum - no roasts or anything else. The youngest was a little disappointed since he really likes their Sweet & Sour Pork at Lei Garden. I was also let down when they informed me they were all out of their Crispy Roast Pork as well (it's exceptionally good here). Anyway, we made do.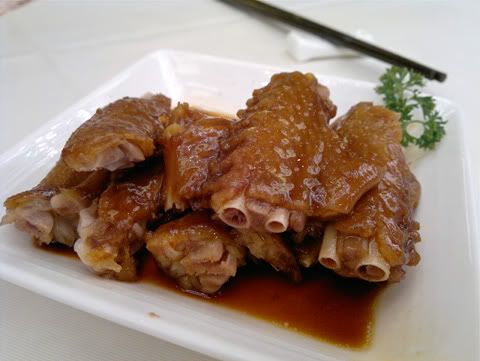 Braised Goose Web. Really good.
A bit difficult to eat, but well worth it.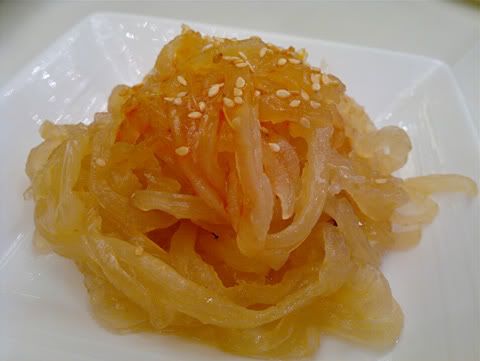 Shredded Jellyfish (2 orders). Super fresh and clean tasting.
The red vinegar they use to drizzle is obviously of higher quality.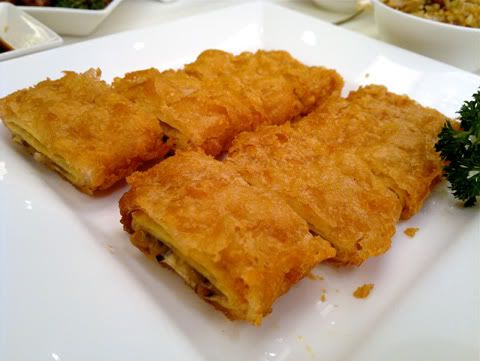 I can't remember the name of this dish, but it was very good.
Everyone liked it and we wiped out 2 orders.
Deep-Fried Taro Balls for Catha, but the kids also liked this.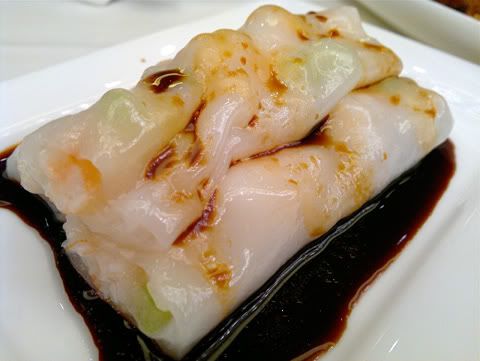 Shrimp Cheong Fan (2 orders). Good, but nothing really special
considering Lei Garden has 1 Michelin star.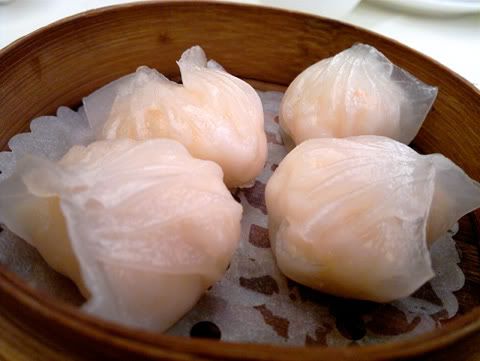 Same thing could be said of their Har Gau (2 orders).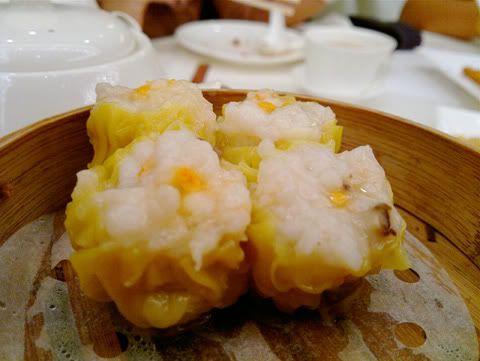 Their Siu Mai, however, was exceptionally good.
This is what siomai is meant to be (2 orders).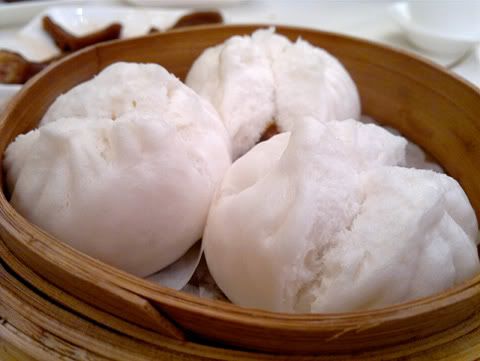 Their Char Siu Bao is also wonderful.
Easily one of the best I've ever had anywhere.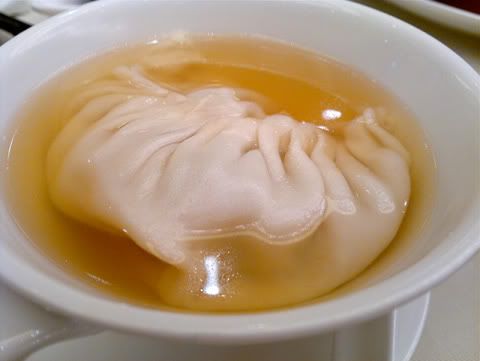 I forgot what this is called, but it has shark's fin, mushrooms, small shrimp and just a whisper of coriander inside the gossamer dumpling. The broth was so clean, light and flavorful (2 orders). The second and I really liked this.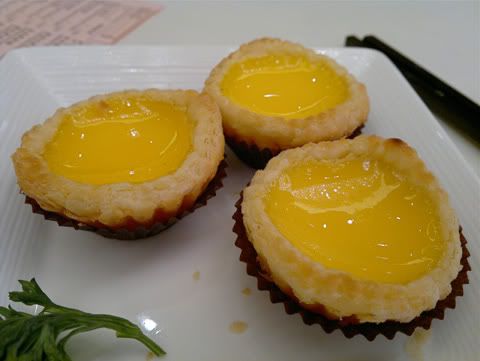 I got a 2 orders of the Egg Tarts for dessert. I don't really eat this stuff, but I know Catha likes them and the kids eat them as well. They all said it wasn't very good. Ok, well, at least I know not to order this here again.
More shopping at Elements, got some DVDs. I don't know what the others picked up there. We hung around until it was time to go to the airport. Though we already had our boarding passes, I needed a little time to pick up some stuff at the Duty Free. Nobody wanted to have dinner since we were still quite full. We usually have one last Roast Goose at the full-service Maxim's restaurant in the airport (on the mezzanine before going through immigration), but not this time.