It was that time of the year again that Henry Hagedorn hosted the Hagedorn Cup in celebration of his birthday at
The Country Club
. Henry holds this annually, one of the ways he celebrates another year younger with his golf friends, of which I have the fortune of being counted among. We show up, play, eat, drink and enjoy, all courtesy of Henry. Thus, on Wednesday, the 16th November 2011, tee off was 10am for 7 flights of friends.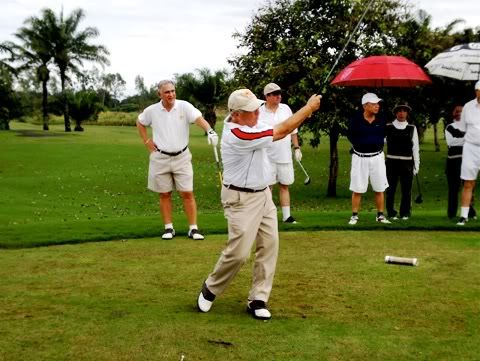 The celebrant-host, Henry Hagedorn, fresh from his runner-up finish
at Calatagan the week before.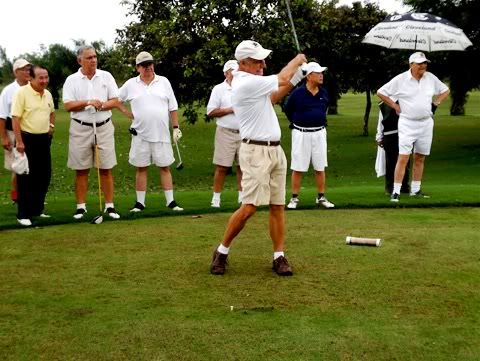 "El Kimo", Quito Moras, also a runner-up at the recent Calatagan tournament.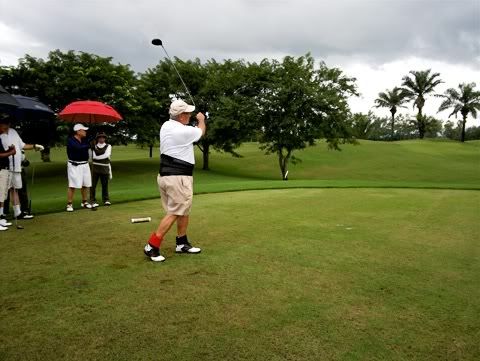 Tito Chito Legarda, always a strong contender at Los Golfos tournaments...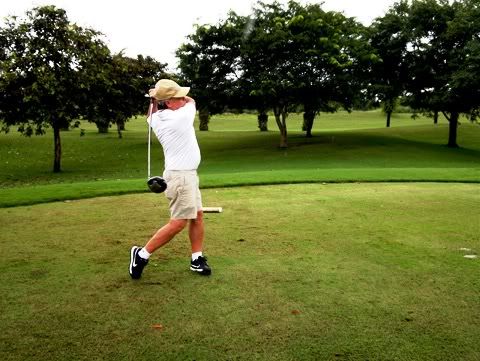 ...as are, among others, Bobby Paradies...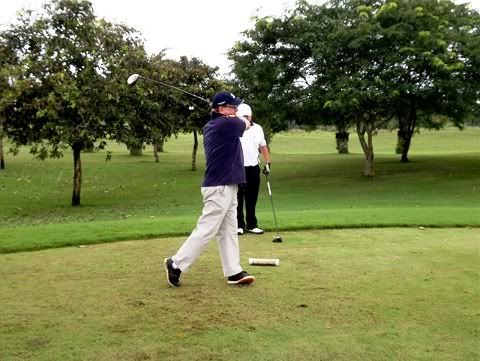 ...and Tony Olbés.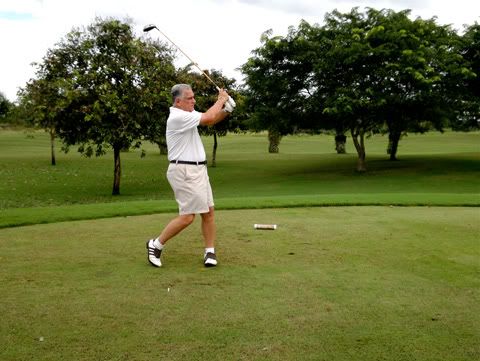 Jos Moraza hits so long, I'm glad I wasn't born a golf ball.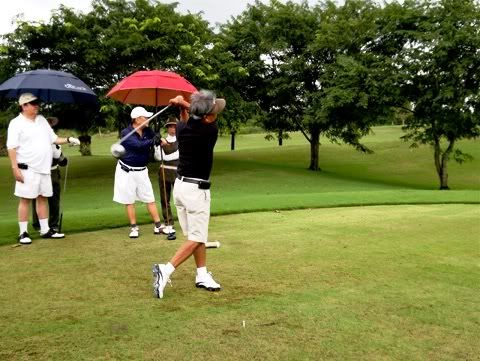 Godo Juliano - I wish my swing were as relaxed and flowing as his.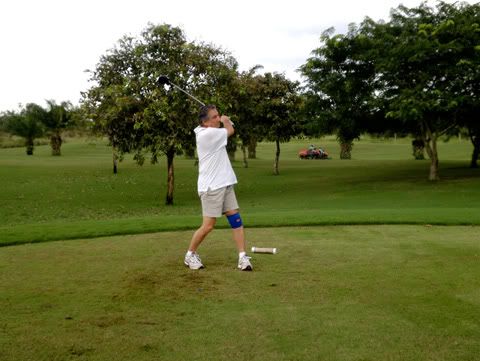 Miguel "Don't touch the hair!" Moras, with eternal flight-mate...
...the high-finishing Tito Reynoso.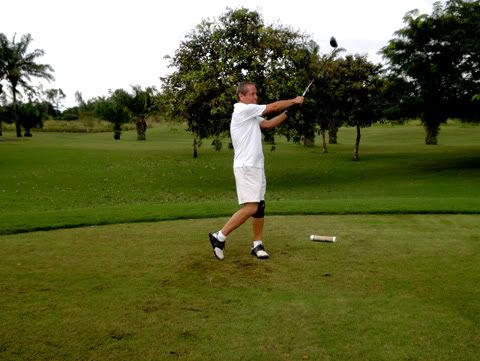 La Salle Sports Hall of Famer Mackie Cui.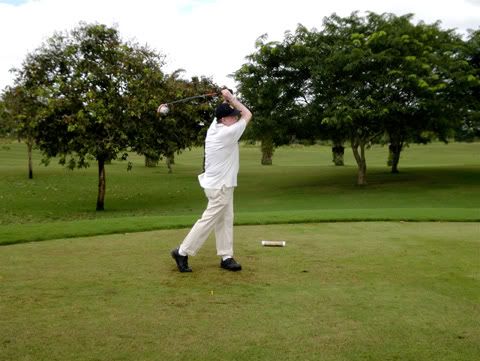 Fellow Atenean (we are so few in this group of La Sallistas) Mari Cacho.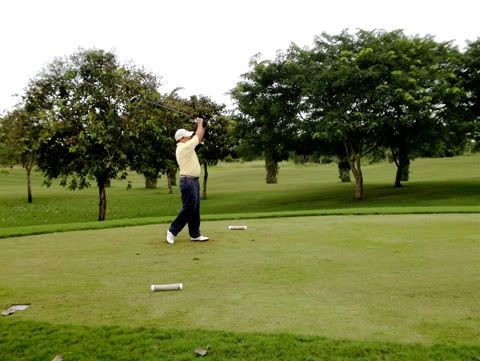 Regular Saturday Alabang flight-mate Raffy Villarreal.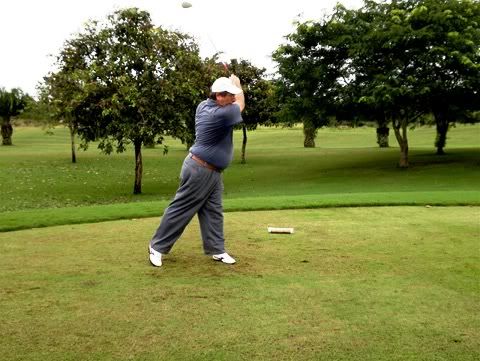 Regular Los Golfos flight-mates Jaime Ugarte...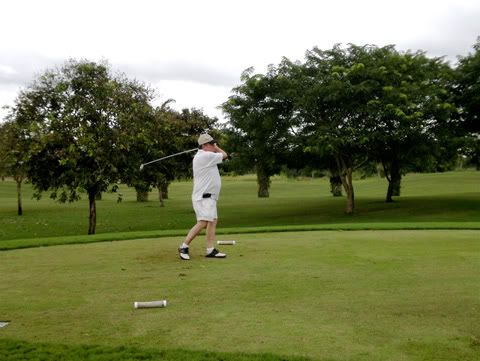 ...and Louie Zabaljauregui.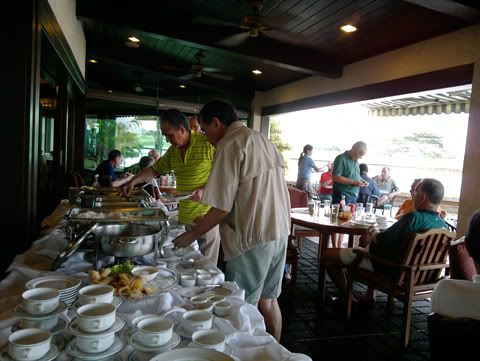 Though I started off well enough for me, I made the mistake of reading and responding to work-related texts on hole #7 - and that killed my game. I simply couldn't recover after. Unperturbed, however, I enjoyed the rest of the game and, of course, Henry's heavily-stocked merienda-cena buffet at the clubhouse.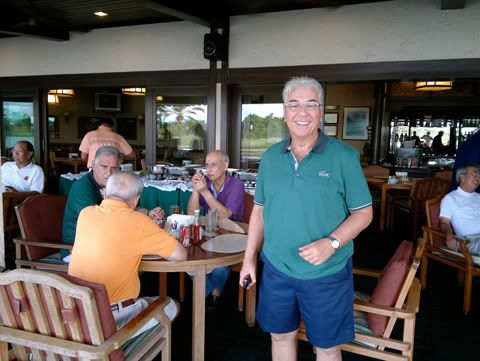 Henry all freshened up and ready for the large bottles of Johnnie Walker Double Black.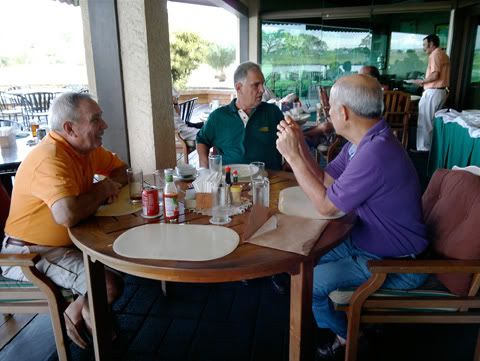 Pinggoy Mañosa, Jos & Quito.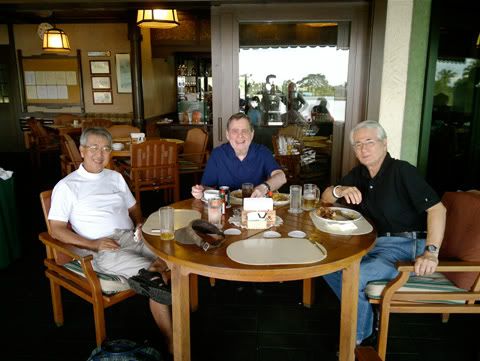 Godo, Mari & Johnny-Mike Llamas.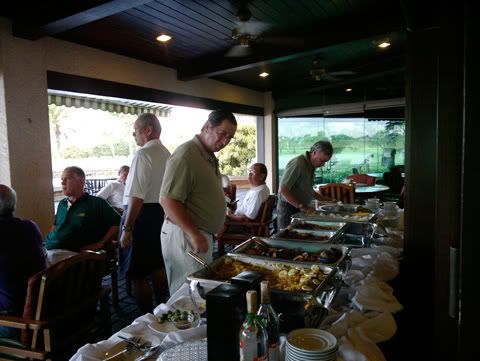 Difficult decisions for Jaime as the buffet had so much food. I myself attacked the Pancit Palabok and Roast Chicken (the sauce of which was particularly good) and started off with one of many Double Rum Cokes. Since I didn't bring a driver, I laid off the beer and refrained from indulging in the Double Black and large bottles of Stolichnaya Vodka (Mackie took care of the latter).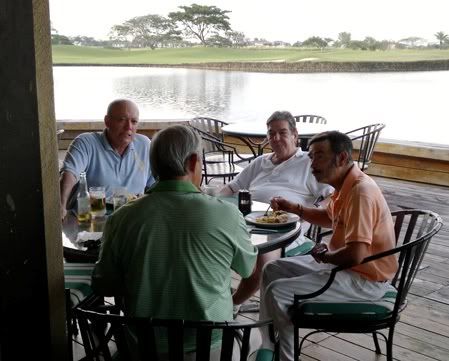 Louie, Douglas and others took an outer table to enjoy more the late afternoon breeze.
...and the winner of The Hagedorn Cup 2011 is...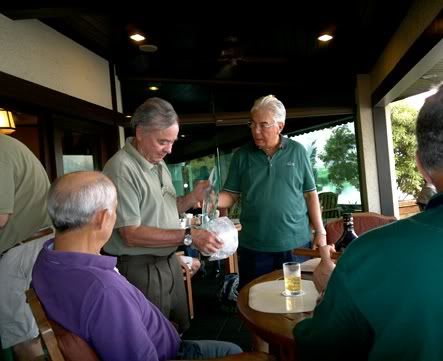 ...Bobby Paradies with a net 9 under par.
Aside from his trophy, Bob received a flat screen TV from Henry as a prize.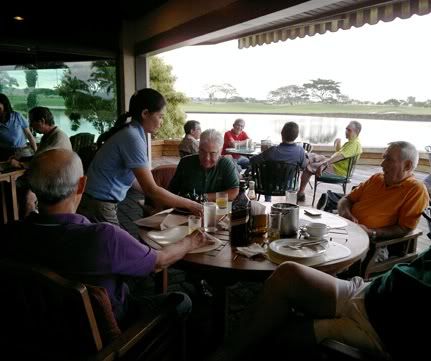 The waitstaff serve a deliciously moist birthday cake.
With Double Black in hand, Henry blows out the candle.
Happy Birthday, Don Henry!!!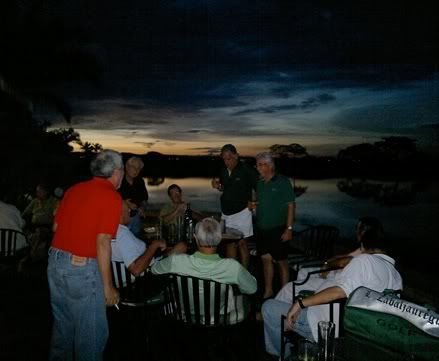 Drinking into the night.
Art Zuluaga with Mackie (who looks really buzzed at this point).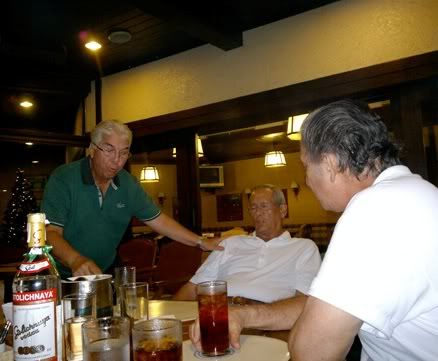 Henry just loves teasing Tito Chito (who can certainly give as well as he takes).
Mackie, Tito, Raffy, Tito Chito & Miguel.
Jos, drink and cigar in hand, joins in on the ribbing.
It was such a fun day; many thanks again, Henry, for everything,
...and, once more, happy birthday!