Dinner of Saturday the 17th September 2011 was at Dad's - fresh seafood - no usual heavy steak or lamb or kare-kare this time. We had some noodles as well, but that was about it.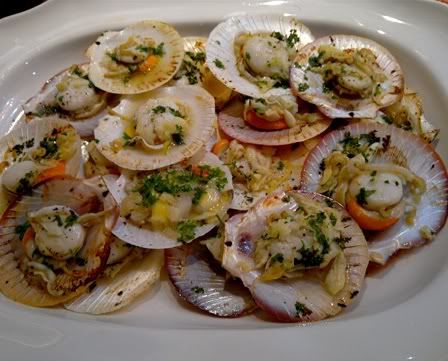 Scallops flash grilled w/ butter, garlic & chopped parsley.
Steamed Clams.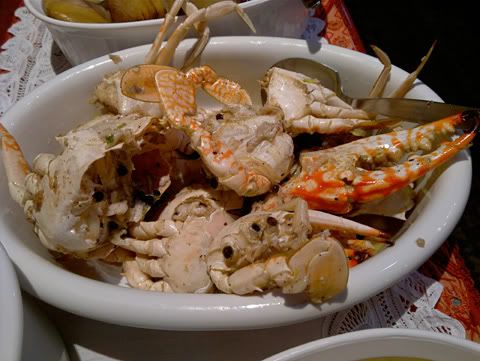 Alimasag (Sea/Blue Crabs) à la Thanh Long...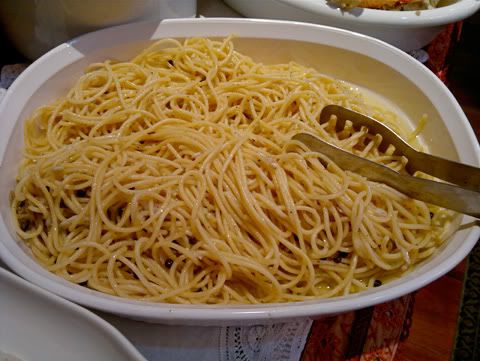 ...with matching pasta noodles.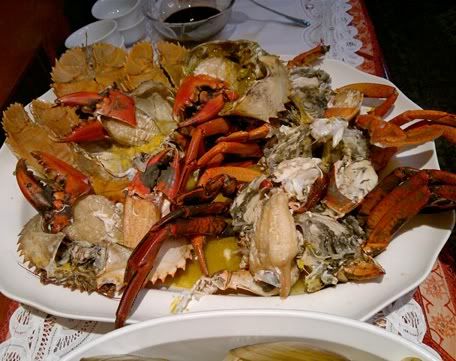 Steamed Alimango (mud crabs) & Pitik (slipper lobster).
Ginatang Talangka (small local shore crabs cooked in coconut milk).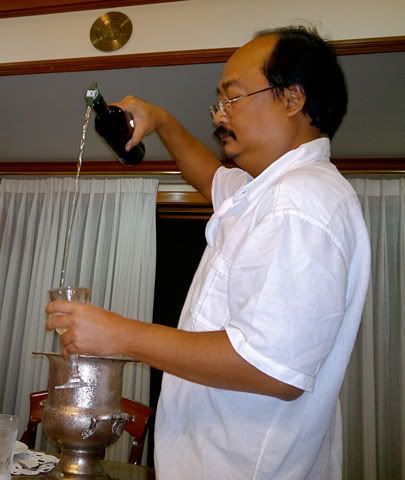 To tie in all these seafood delights, I opened my last bottle of
2009 ItsasMendi Nº 7 Txakoli
. Aaron & I import this typical Basque white from D.O. Gernika, Bizkaiko Txakolina, País Vasco so I have, in the past, refrained from writing any notes on it. But, since it's been all sold out for almost a year, I can now do so.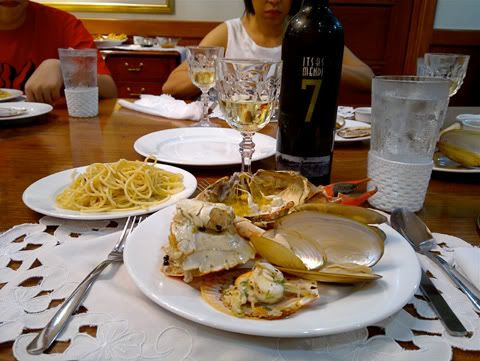 Still very dry but with more rounded middle fruit (white grapefruit, green apple, slight pear) than other txakolis like, say, the bone-dry, delightfully cheek-cutting Txomin Etxaniz from D.O. Getariako Txakolina, this is also less spritzy. With added saline and crushed seashell nuances, it was perfect for our seafood meal. Dad liked it so much he ordered a couple of cases should we bring in more in the future. Fresh fruits ended an atypically healthy dinner at Dad's.