For the last day before school starts for my kids (well, at least for one of them), 14th June 2010, we had lunch at old favorite
Caffé Caruso
.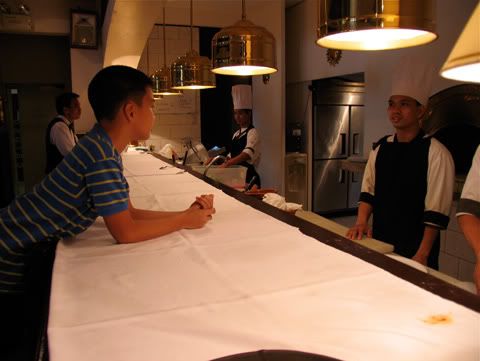 My youngest always likes to watch them make pizza.
I didn't bring my own bottle as I intended to order another of the 2008 Luca Abrate Roero Arneis Vigna Tabaria on the wine list Catha and I enjoyed there
the last time
. Unfortunately, they no longer had any.
I had my usual apéritif of
Campari Soda
to start and ordered the usual appetizers.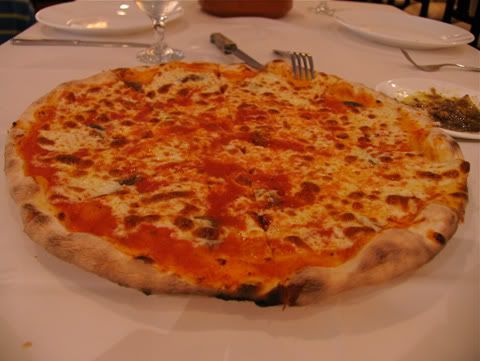 Pizza Napoletana
Antipasti Caldi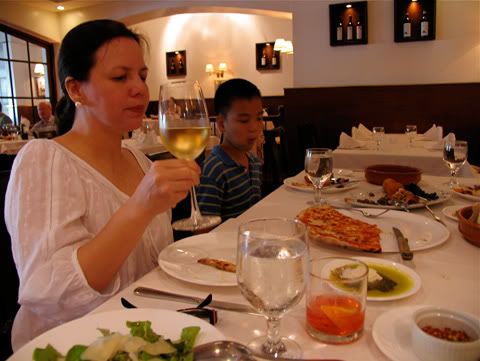 Opting for just some wine by the glass, Catha chose a bright, fruity
pinot grigio
and I a drier
trebbiano
. Both were ok, not bad at all with the appetizers. We also split the usual
Insalata di Rucola
(Arugula Salad) which I forgot to photograph.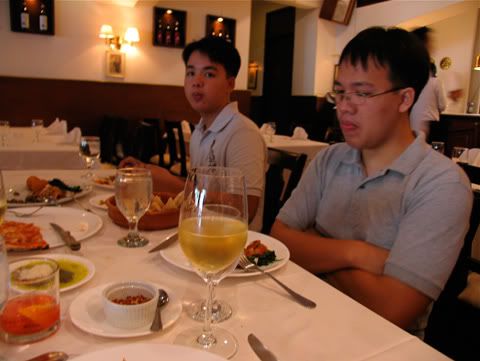 I and my 2 older sons had pasta dishes next, while Catha and the youngest went straight to the mains.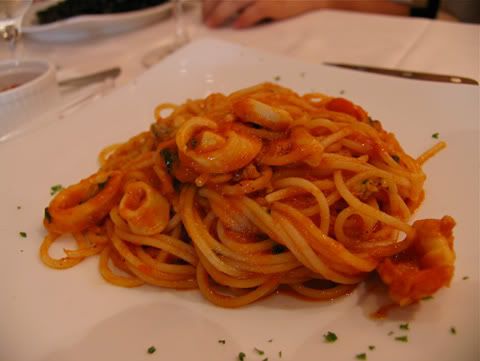 My
Spaghetti allo Scoglio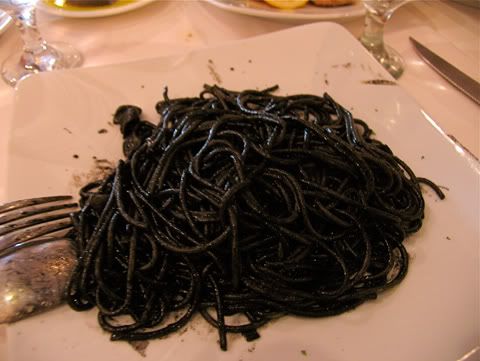 The eldest's
Spaghetti al Nero di Sepia
I didn't get the name of the second one's pasta but it had a cream sauce with mushrooms. For main courses, we just shared
2 veal dishes
(one with a lemon sauce and the other just pan-fried like Wienerschnitzel) and a dish of
saffron risotto
.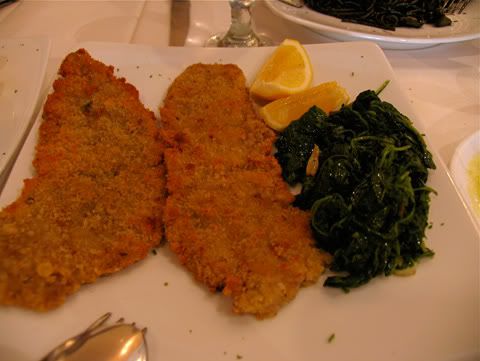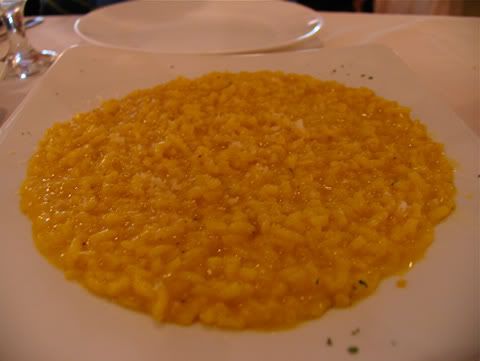 Desserts were...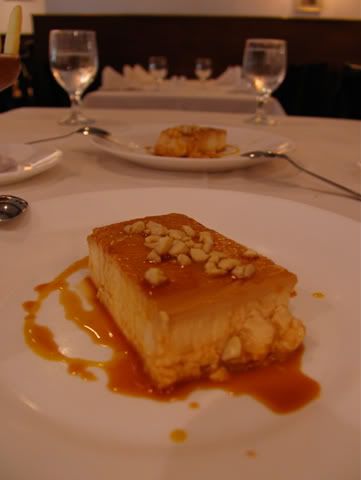 2 orders of Panna Cotta,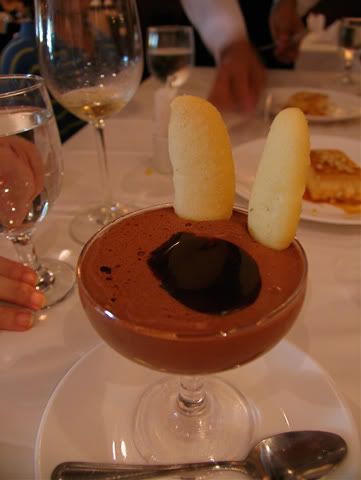 Chocolate Mousse, and,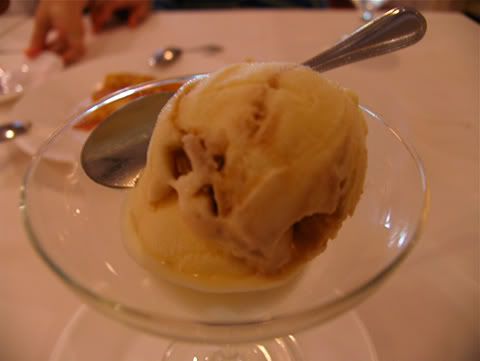 Mascarpone Gelato.
Caffé Caruso is a very popular Italian restaurant, we most always manage to bump into friends there. That day was no different as Robert Burroughes and James du Vivier happened to be lunching there as well.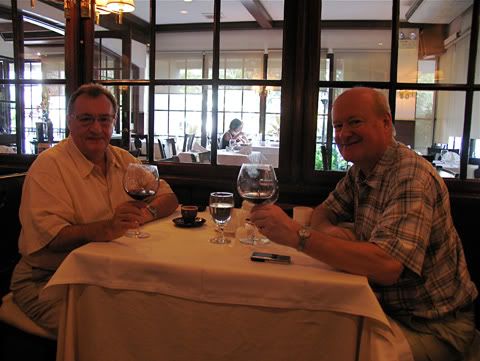 Good lunch that we all enjoyed a lot. The kids love eating here, as do Catha and I. It was a nice way to usher in the kids' schoolyear.