This is probably my first ever totally non-wine-related post - it's really just a memento of the dinner, more photos than anything.
New Year's Eve dinner is always at my in-laws'. Usually a lot of friends and relatives are there. This year was comparably smaller - just a little over 20 in all including the grandchildren.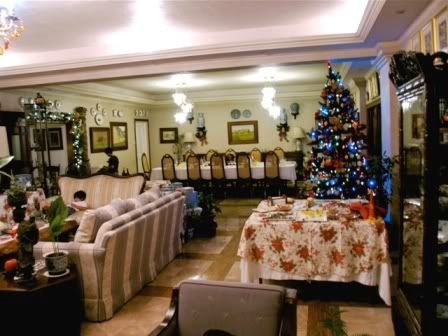 Part of the sala that flows into the dining room.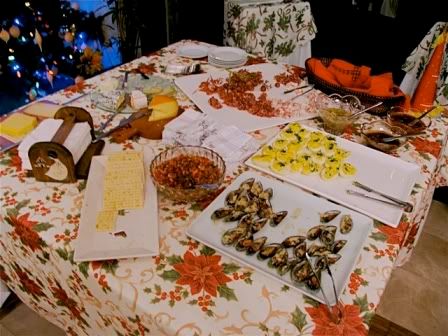 The table of appetizers: cheeses & crackers, hams, grilled mussels, devilled eggs, dips and bread.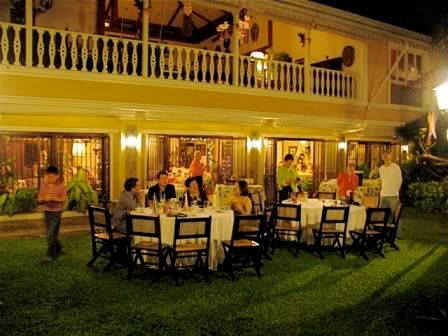 Tables in the garden...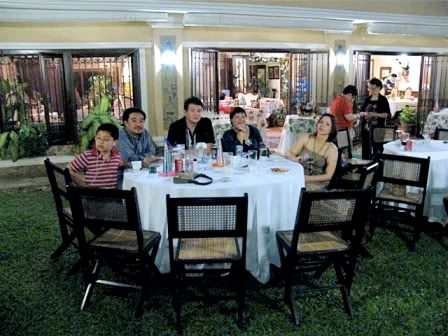 ...where many had the appetizers. The teenagers hang around in the garden mostly...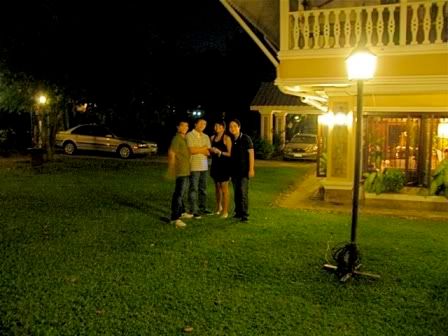 ...clowning around.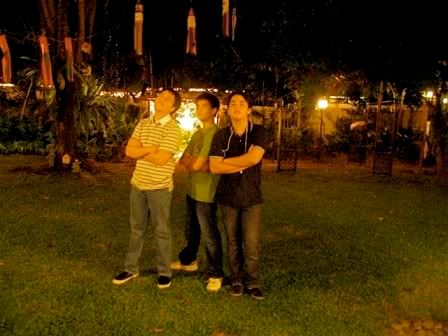 Of course, there is the Christmas season's obligatory nativity tableau in the garden.
The grandchildren have their dinner at the garden tables...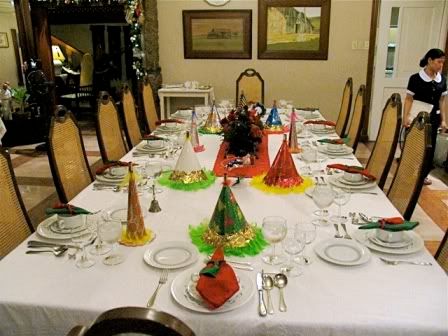 ...while the adults dined inside.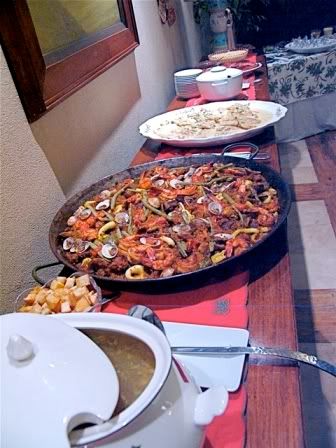 The buffet tables laden with Sopa de Ajo & Croutons...
...Paella...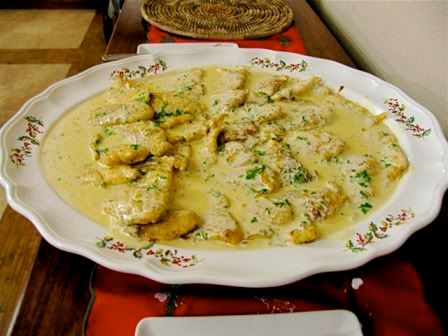 ...some sort of fish in a cream sauce (I didn't have any, so I don't really know what it is)...
...Baked Ham...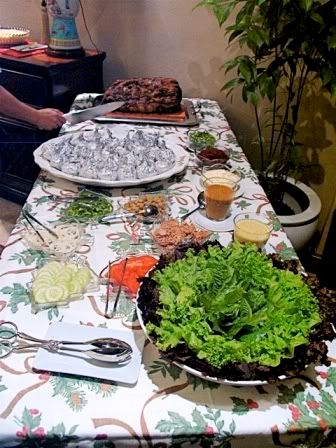 ...
Salad Fixings
,
Baked Potatoes
(w/ sour cream, chives, bacon bits, etc.) and the main course...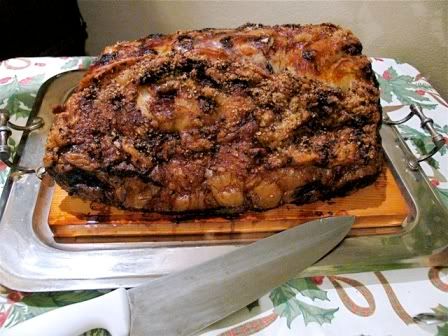 ...a
Certified US Angus Rib-Eye Roast
, appx. 16+ lbs of fatty, beefy goodness).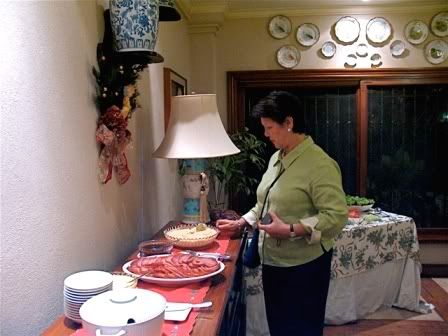 Of course, my mom-in-law checks out every single dish before dinner is served to make sure all is properly prepared.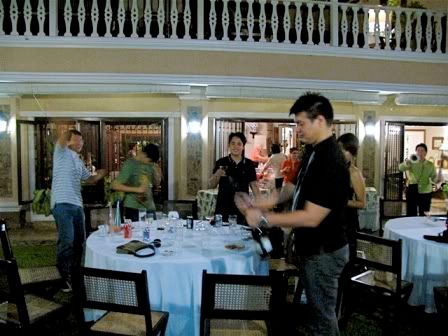 Just before midnight, my brother-in-law starts popping the bubblies to toast the new year's arrival...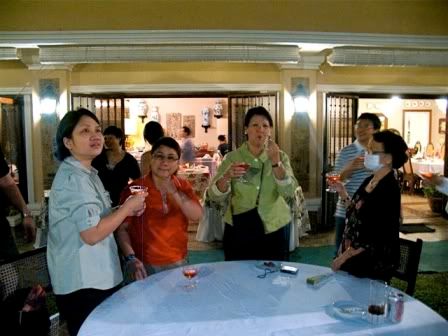 ...and, at the stroke of 12, everyone has to down a glass and 12 grapes before 12:01am and greeting everyone "Happy New Year". Later in the evening, or, rather, the morning, everyone moves indoors and settles down...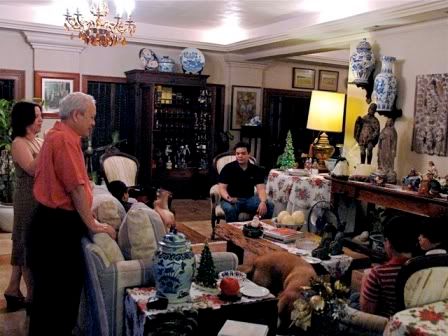 ...the younger children playing computer games...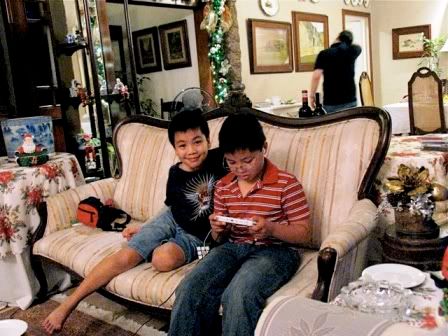 ...even one of the labs - who gets a welcome new year's scratch.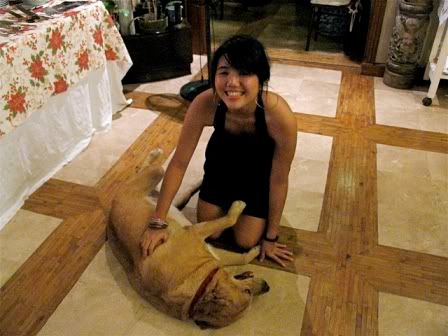 Happy New Year to all.