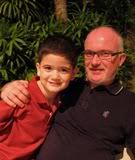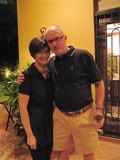 Friday night, the 29th January 2010, was John Harvey's 40th birthday golf tournament and dinner. I missed out on the golf, but my wife and I joined the dinner at John's and Gina's home. I've known John for several years - we met through golf, are members of the same neighborhood country club and a small wine, food & tobacco appreciation club and we live in the same village.
I also happen to be legal counsel of the Philippine branch of a foreign company that John heads in Manila and Gina happens to be a cousin of the Doc, etc. Manila is really very small. Most importantly, however, John is a good friend, so I wouldn't have missed his birthday dinner.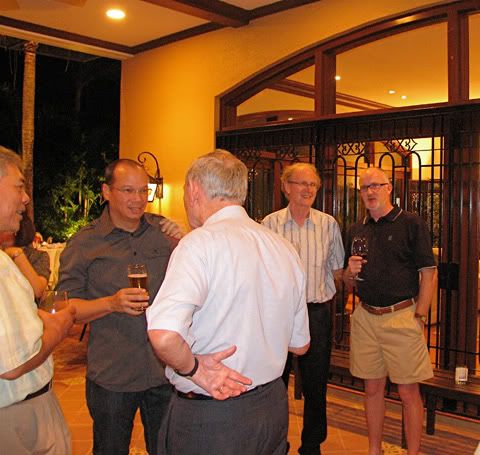 Many familiar faces there...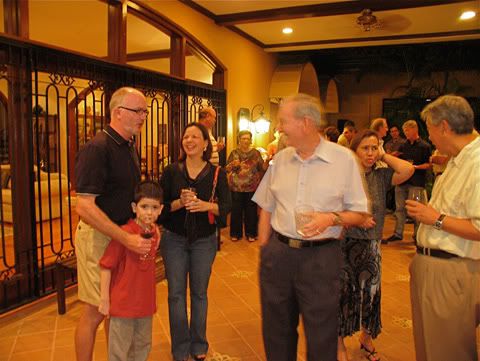 ...members of Manila's Irish and British communities, golf buddies, etc. John's little fellow is a chip off the old block - as one can see him in the picture above apparently grabbing a quick, surreptitious sniff from his dad's wine glass. Dinner was an Indian buffet catered by Kashmir...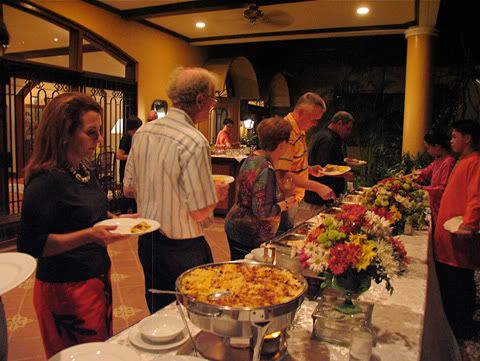 ...enjoyed in the garden.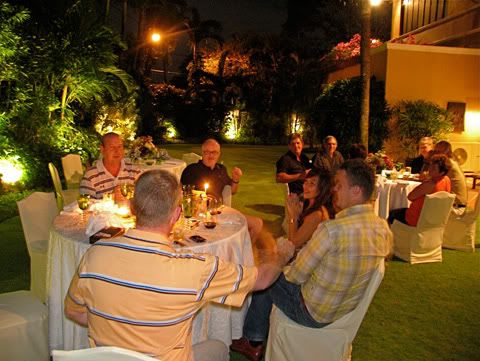 The bar was fully stocked. I had a NZ sauvignon blanc, for my apéritif, the maker and vintage of which now escapes me. Probably because of the several glasses of Jameson 12 year old Irish whiskey I had with my post-dinner cigar.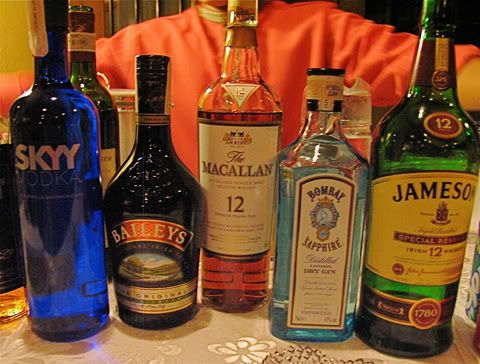 The red wine flowed from 7pm to past 2am, an endless and generous stream of...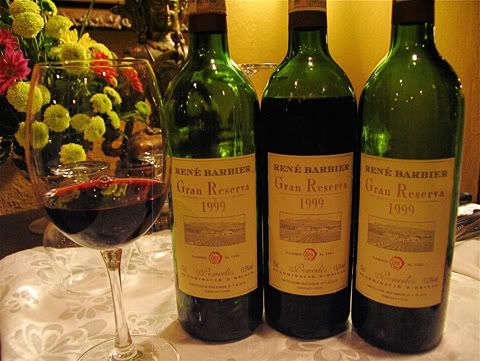 1999 René Barbier Penedès Gran Reserva
- Distributed by Aaron's ADP Industries. Though I've had this at least thrice in the past year, each time was always with many other wines. This time, it being the sole red of the evening, I was able to liesurely enjoy and delve a little deeper into it.
Penedès is a wine region in Catalunya, not far south-west of Barcelona. Though it is better known for producing cava, Penedès also produces a lot of red wines from the likes of tempranillo, grenache, cariñena, monastrell (a.k.a., mourvèdre and mataró), cabernet sauvignon, merlot and others. The subject wine is mainly tempranillo. I do not know exactly the percentages, but I would say there is probably a small percentage of a weightier grape in this, probably cabernet sauvignon. Per Hugh Johnson, 1999 in Penedès was marked by mild winter and spring, with a dry, warm summer which led to a very good, abundant harvest.
Dry, very smooth, comforting and very easily approachable, this medium-bodied wine shows a mellow personality in its soft black cherry, minor wild strawberry, bit of underlying blackcurrant, cedar with hints of tobacco leaf, licorice, whispers of violets and leather. After sitting in the glass, slight notes of vanilla and cinammon emerged. Acidity is adequate, balance is good. This is mature at a little over 10 years from vintage. Nice.
I've liked this wine ever since I first had it
almost a year ago at a lunch hosted by Aaron at Café Ysabel
. It made my list of
Favorite/Go-To Locally Available Wines of 2009
wherein I wrote:
Below P2000/bottle:
1999 René Barbier Gran Reserva - Penedès, Spain; from ADP Industries, P1200/bottle. One will have to look very far and wide for an equally good and mature tinto gran reserva at this low a local price. I, personally, don't know any.

After dinner, we lit up our Cuban cigars...
...and John handed out the trophy to the winner of his birthday tournament.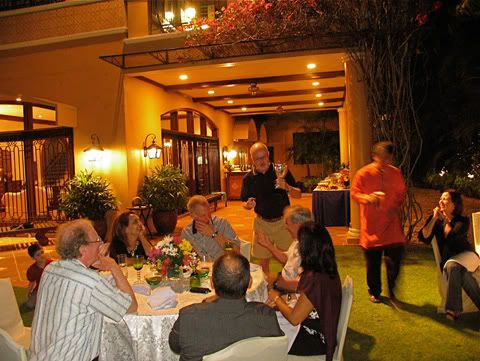 Aled, the runner-up, didn't go home empty-handed, however,...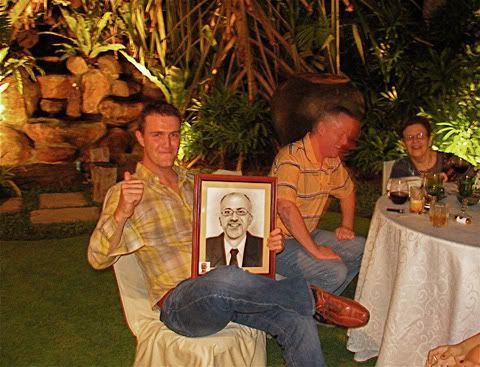 ...being handed a dignified, black-and-white picture-portrait of our celebrant-host. Everyone had a good laugh when Aled proclaimed that he'd hang it in his bathroom. Great fun. Thanks John, and, happy birthday again. Many more to come!