When I asked my kids where they wanted to have dinner Tuesday night (12 May 2009), they opted for an evening of tapas at Terry's 2º Piso. We arrived by around 7pm and bumped into, JC, who was busy brainstorming with Gema and Mike for some important event. My kids asked for our usual an array of favorite tapas.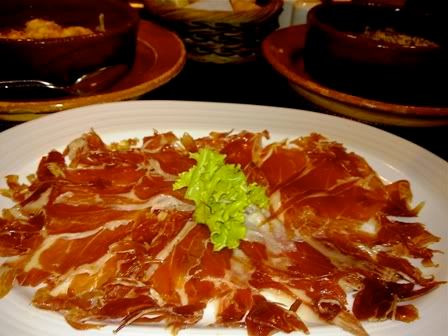 Jamón Ibérico de Bellota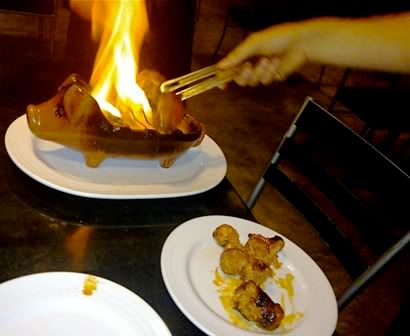 Flamed Chorizos (tragically, they were all out of Morcilla, much to my second son's dismay)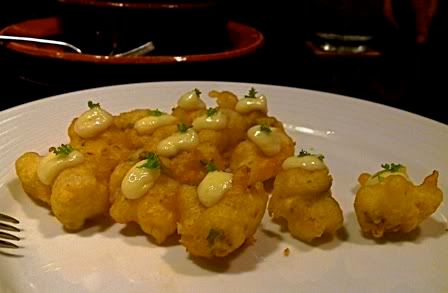 Crispy Bacalao with Aïoli
Angulas, Gambas al Ajillo, Warm Bread. The youngest still gets apprehensive when the chorizos are flamed, so he sticks close to my wife.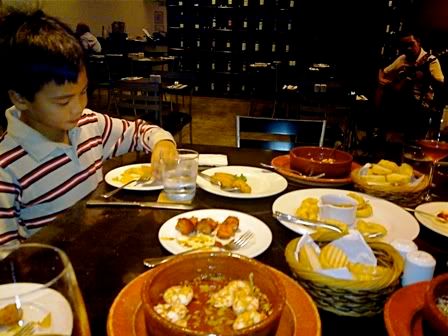 My youngest enjoying his Croquetas de Tres Quesos.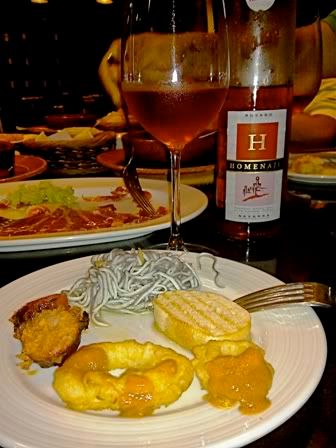 Calamares, and, rosado naturally, for all except the youngest...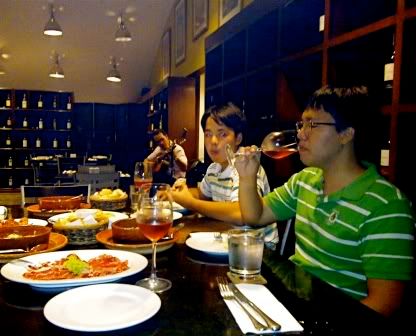 ...which my teenagers always enjoy (so we no longer order only one bottle).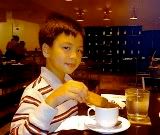 For dessert, the teenagers had a couple of orders of Chocolate Marquis which they dove into so fast I couldn't take decent pictures of them. There was another dish that also got mangled before I could photograph it, but I can't remember what it was. My youngest certainly enjoyed his Picatostes con Chocolate (Croutons with Chocolate).
I love it that my children know how to eat well.