Second day in Reims, 27th March 2013
. I made an appointment for us to visit
Champagne Taittinger
for the late morning. Taittinger is under 15 minutes' drive from our hotel in Tinqueuex. I chose to visit this particular winery because of the relative ease of making an appointment, and because I serve their champagne often during parties at home, so the boys are familiar with their wines.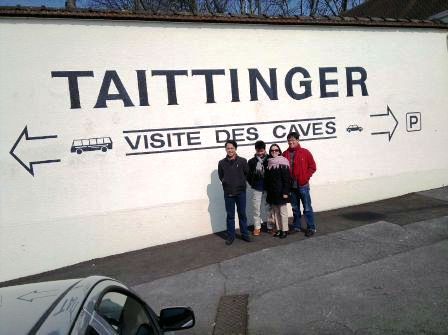 At the entrance of the Taittinger compound.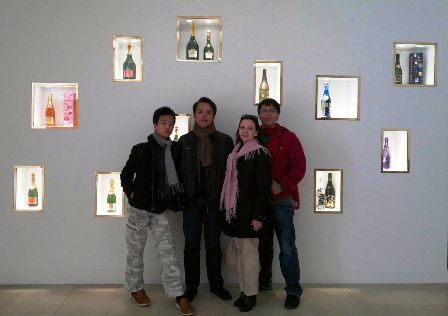 At the reception room.
The guided tour starts with a short film on Taittinger's history & wines.
Such concentration....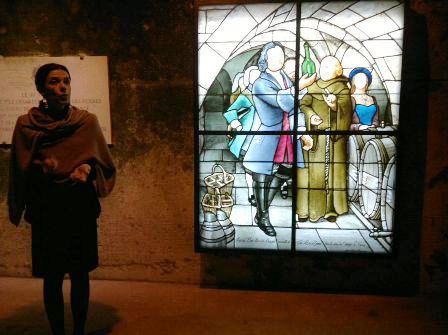 Led by Catherine Bernier, we descended many flights of stairs to Taittinger's vast underground cellars...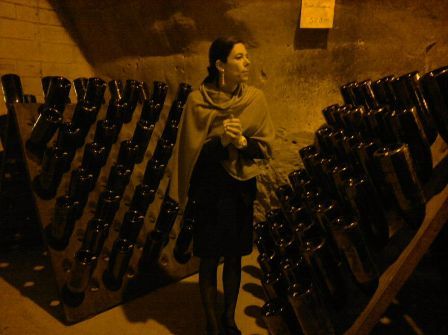 ...where the tour proper began. Catherine's English is perfect.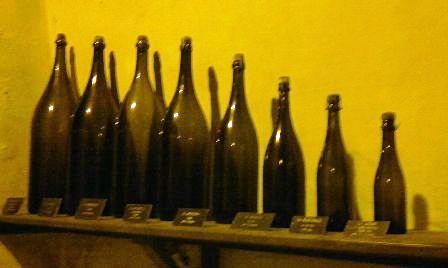 Samples of the formats produced.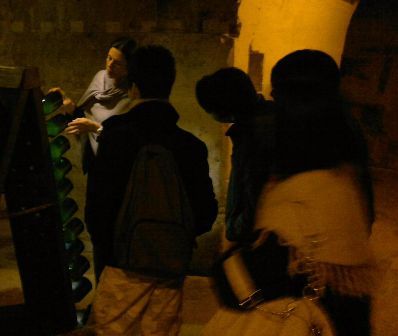 Catherine explains the process of "remuage" (a.k.a., "riddling")...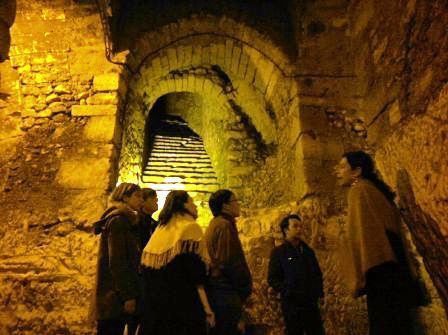 ...and points out interesting details of the ancient cellars.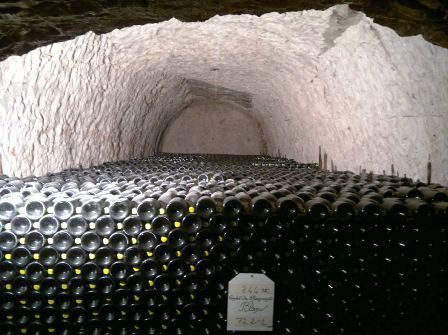 75,000 bottles of their Comtes de Champagne sleeping peacefully.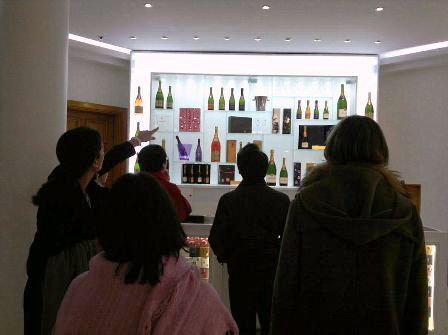 Back upstairs, Catherine runs through all Taittinger lines of champagne...
At the tasting room.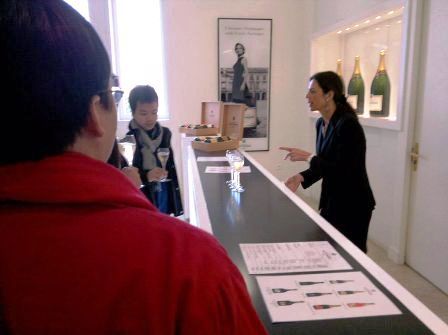 Since Catherine knew how old Joaqi is, she didn't count him in the tasting and was amused when he immediately grabbed his own glass and started examining the wine. She quickly poured another glass to complete the tasting.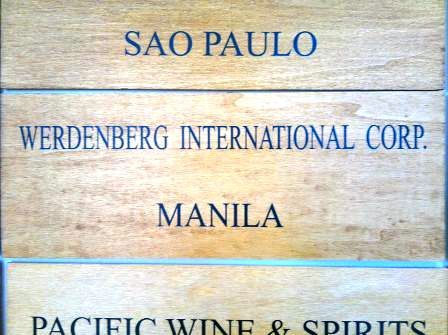 One of the tasting room's walls, is filled with a display of Taittinger's official distributors throughout the world. I simply had to take a quick shot of Werdenberg Int'l Corp's name (i.e., doing business through it's Säntis chain of gourmet delis), from whom I buy my Taittinger back home.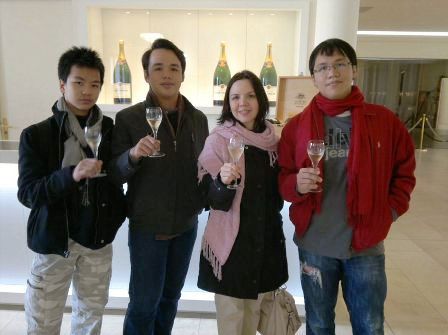 Morning bubbly cheers in Champagne!
~ oOo ~
The tour and tasting done, we drove back to the old side of Reims city proper and proceeded to do some shopping and a bit more sight-seeing. Catha bought the boys some French SIM cards for their phones (good for the trip's entire duration), and the boys shopped around for clothes and what-have-you. They eventually bought some stuff, but I can't remember what - except that everyone except myself bought gloves to keep their hands warm.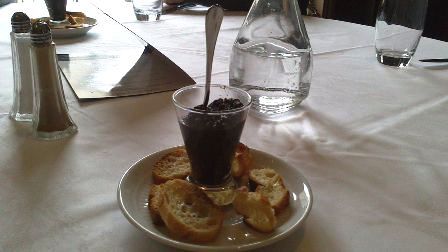 Tapenade amuse bouche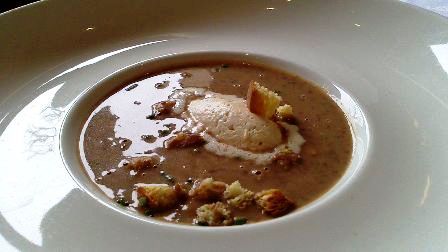 Lorenzo's Bean Velouté with Foie Gras Foam
My Scrambled Eggs with Black Truffles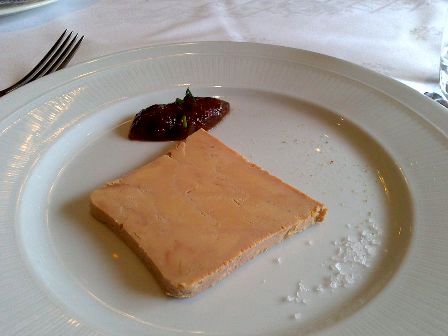 Everyone else started with Duck Foie Gras Terrine in Champagne & Szechuan Pepper.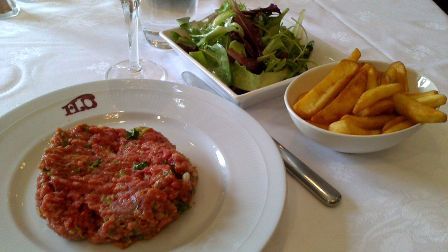 Joaqi and I had an order each of Tartare de Boeuf Charolais for our main courses.
Naturally, while in the Champagne region, we have champagne with every meal (well, except breakfast). This time, we had the Champagne Tsarine Cuvée Premium Brut NV - A particularly vinous, apple-and-pear dominated bubbly with added notes of yellow apricot, orange, light citrus, and yeastiness. Very charming and easy to drink, though its middle could be a bit more pronounced, and I enjoyed much more the Lanson Extra Age Blanc de Blancs from lunch the previous day.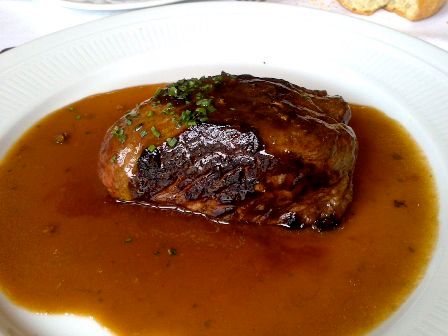 This Pan-Fried Rump Steak with Green Pepper Sauce was Catha's.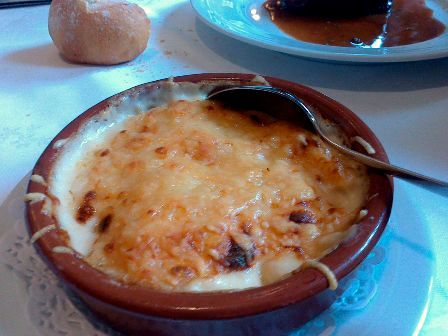 It came with a side of Gratin Dauphinois.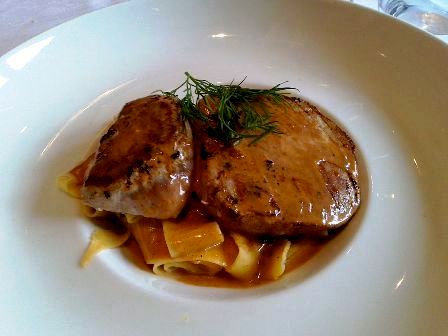 Mauro and Lorenzo both got the fish special of the day (para healthy?).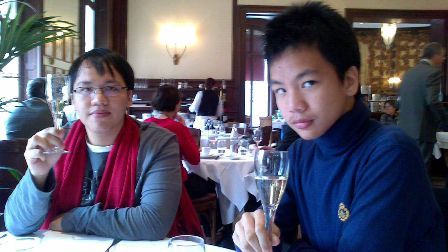 Cheers!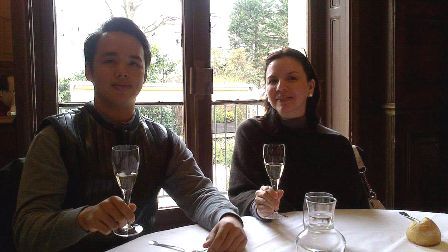 Salute!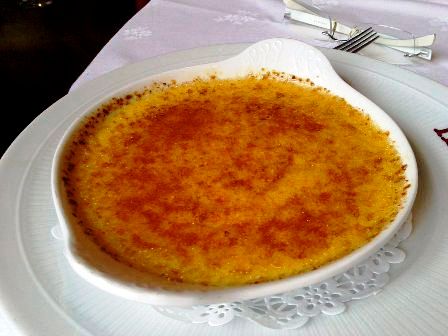 Catha skipped dessert. This Bourbon Vanilla Crème Brûlée I believe was Mauro's.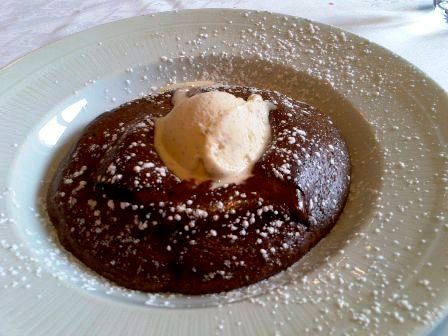 The Chocolate Grand Cru Soufflé w/ Vanilla Ice Cream was Joaqi's.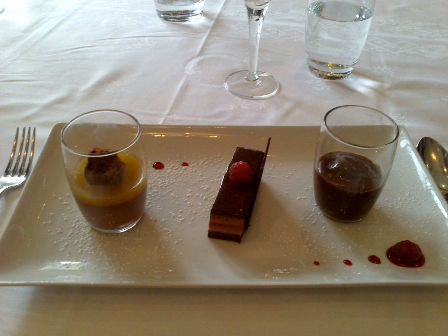 I had this Trio of Chocolates Sampler.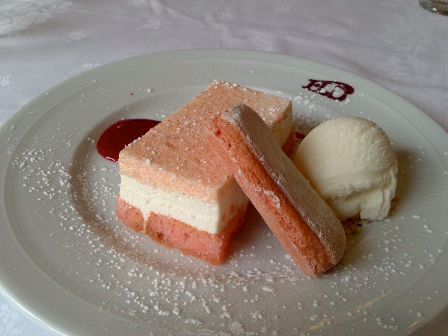 Lorenzo chose the Pink Reims Biscuit Champagnissime and promptly received a ribbing from Catha and Joaqi that it was a "girly dessert"...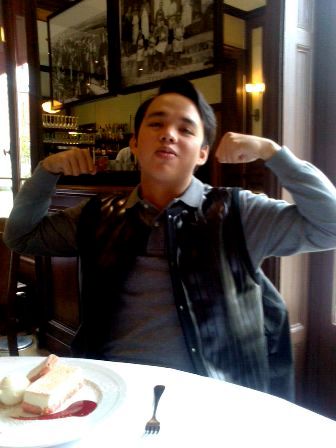 ...to which Renzo responded with a double bicep flex. I don't know, son; it's not very convincing while wearing a Versace leather vest....
~ oOo ~
After our double espressos, we headed back to the old side of town for the boys to look for more clothes and browse around the shops - eventually returning to Our Lady of Reims Cathedral because Lorenzo wanted to buy a medallion for himself. I browsed through a nearby wine shop but didn't find anything too interesting.
It started getting darker and noticeably colder, so we started heading back to the car, stopping over at a bar called
Les Trois Brasseurs
("The Three Brewers") for some hot chocolate.
Lorenzo got a beer -
Cuvée des Trolls
- a blond Belgian strong ale brewed by Dubuisson in Pipaix, Belgium. Though he wasn't overly enthralled by it, he did opine that Tito Jim of Global Beer Exchange wouldn't be ashamed of him for ordering it. How Renzo could order a cold beer in 5º C and dropping beat the hell out of me.
Dinner was very late at the hotel (nobody wanted to venture out anew into the biting cold), we were the last table to order before the kitchen closed dinner service. Catha was too tired and still full, so didn't join us. She made me promise, though, not to let Joaqi have any more champagne since he indulged after breakfast and during lunch. Let's just leave the story at that.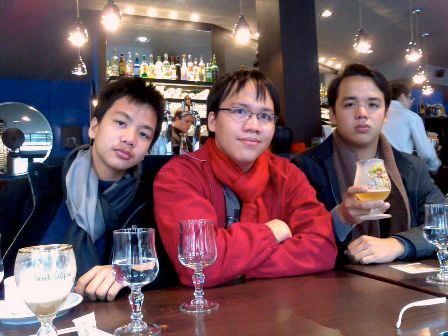 Anyway, until the next!